2012
Alexandra Reznik
Duquesne University
Pittsburgh, PA
sigmatd.sa2@gmail.com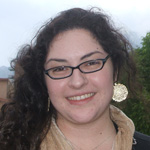 Alexandra Reznik is currently working towards an M.A. in English Literature at Duquesne University in Pittsburgh, PA, where she is also a Teaching and Research Assistant. She earned her B.A. in English and Cultural Studies at Chatham University's Undergraduate College for Women. Alexandra's participation in Sigma Tau Delta includes serving as President of her undergraduate chapter. Over the past two years the Alpha Delta Lambda Chapter has won outstanding eastern sponsor, chapter, and service awards. She was also the recipient of a Sigma Tau Delta Senior Scholarship in 2011.
Alexandra is a New Yorker magazine and latte addict, literature and film deconstructionist, chocolate and Capote connoisseur with an acquired obsession of nineteenth century American culture and music. She hopes to continue her education by pursuing a Ph.D. in English. While Alexandra has contributed to the growth of Sigma Tau Delta on the Chatham and Duquesne campuses, she hopes to work with all Eastern chapters to utilize the vast resources that the international organization has to offer. There is always room for growth as her life philosophy is informed by Theodor Adorno's quote: "The highest form of morality is not to feel at home in one's home."
Kelsey Hixson-Bowles
Kansas State University
Manhattan, KS
Email: sigmatd.sa1@gmail.com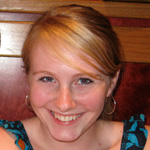 Kelsey Hixson-Bowles has one more year of her English degree at Kansas State University (K-State). Her focus is in creative writing but her interests span from entrepreneurship (her minor) to knitting. Kelsey spent two years as a resident assistant and a year as the President of the K-State Alpha Theta Eta Chapter. She's a writing tutor and working on creating a writing fellows program at K-State. After graduating, Kelsey plans to work toward an M.F.A. in Creative Writing. She would like to pursue a profession in academia as a professor and/or writing center director. 
After working to expand the K-State chapter, Kelsey decided to serve as a student leader to apply what she learned to the High Plains Region. Her goals for the year include bringing more chapters to the convention and enhancing inter-chapter communication.