Meet the Student Representatives (SRs) and Associate Student Representatives (ASRs)
Eastern Region
Kaitlynn Sass - Student Representative (SR)
Clarion University
Clarion, PA
Email: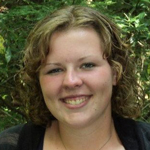 Kaitlynn Sass, a senior at Clarion University in Clarion, PA, is majoring in Secondary English Education with minors in Creative Writing and Honors. She is the president of the Rho Iota Chapter of Sigma Tau Delta; the president of Clarion's Reading for the Cure, a breast cancer fundraiser benefitting the Susan G. Komen Foundation; co-editor of Tobeco, Clarion's literary and arts journal; and vice-president of English Club. Working on her campus in both the Writing Center and the Honors Office has allowed her to serve her campus community and gain applicable work experience. During the summer, Kaitlynn works at a daycare in her hometown. Her favorite books include To Kill a Mockingbird by Harper Lee, Thank You for the Music by Jane McCafferty, and Fun Home by Alison Bechdel.
Kaitlynn is excited to serve the Eastern Region and work closely with all of its chapters. She hopes to improve communication between chapters, work more closely with high schools in the region, and continue on with the dedicated work of the previous representatives.
Jenna Burke - Associate Student Representative (ASR)
The College of New Jersey
Ewing, NJ
Email: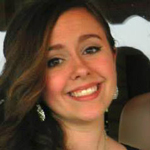 Jenna Burke currently is a junior at The College of New Jersey (TCNJ) pursuing her BA in English and Secondary Education. She is a member of the Alpha Epsilon Alpha Chapter of Sigma Tau Delta, and was inducted in fall 2015, attending her first convention in spring 2016. At TCNJ, Jenna serves as publicist on the executive board of All College Theatre, and is an active carpenter and costume designer for TCNJ Musical Theatre. On campus she works as a theater technician, and at home in Ringwood, NJ, as a substitute teacher. She also has worked as a writing and humanities tutor at TCNJ, as well as a counter girl at the New York Renaissance Faire. Jenna's literary interests range from Shakespeare to postcolonial studies, and she hopes to bring her enthusiasm for words to a classroom, drama club, or theatre company in the future.
Far Western Region
Amber Rose - Associate Student Representative (SR)
University of Washington
Seattle, WA
Email: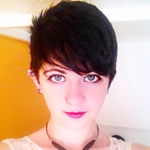 Amber Rose will graduate with a BA in English with minors in Comics and Cartoon Studies and in East Asian Studies from the University of Oregon (UO) in June 2016. In fall 2016, Amber will start working toward a Master of Library and Information Science degree at the University of Washington. Amber's career goals ultimately involve improving accessibility of library resources for people with disabilities. Amber has served as both Secretary (2014-2015) and as Vice President (2015-2016) of UO's Sigma Tau Delta chapter. Amber also works as a lead student technician for the UO Center for Media and Educational Technologies, a copy editor for comics magazine Art Ducko, NaNoWriMo Municipal Liaison for the Eugene/Lane County Region, and a volunteer for the Cascade Foothills Library (Dexter, OR). When not working or studying, Amber enjoys reading, writing, painting, running, playing video games, playing pool, and spending time with Coco the cat.
Amber is really excited to spend a second year serving as the Far Western Region ASR, and hopes to encourage more interaction among chapters within the region this year.
High Plains Region
Shannon Nakai - Student Representative (SR)
Wichita State University
Wichita, KS
Email: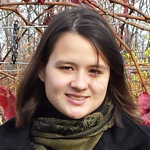 Shannon Nakai is a first-year MFA candidate at Wichita State University in Kansas, where she is studying Creative Writing in Poetry. In 2015 she was a finalist for The Atlanta Review's poetry contest. A former Fulbright Scholar and TESOL-certified teacher, she currently serves as Secretary of the Alpha Theta Omicron Chapter, interns with Dzanc Books, reads for Mikrokosmos and Mojo (WSU's literary journal), and teaches English composition courses. When she isn't writing or grading essays, she keeps herself busy playing violin in the WSU orchestra, training for the dream marathon, endlessly listening to Pentatonix, and spending quality time with her husband. She is excited to be part of an outstanding student leadership team and looks forward to reaching out to and expanding the High Plains Region's student body.
Michelle Springer - Associate Student Representative (ASR)
University of Northern Colorado
Evans, CO
Email: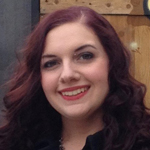 Michelle Springer is a senior at the University of Northern Colorado and is pursuing a BA in English Secondary Education with an endorsement in English as a Second Language (ESL) as well as a minor in German. Michelle has a very close professional relationship to teaching English as both a foreign language and as a second language. While studying abroad for a year, she taught English as a foreign language to middle-school aged children in Germany. While continuing to work with ESL students in her community, she currently is working on a thesis project focusing on the use of the Sheltered Instruction Observation Protocol (SIOP) to supporting ESL students in a literature content-based classroom.
Michelle has been involved in her local Sigma Tau Delta chapter since 2012 and has held several officer positions. She loves being a part of the Sigma Tau Delta community and is excited to continue working within her community to provide opportunities to members on the regional and international level.
Midwestern Region
Haley Helgesen - Student Representative
Western Illinois University
Macomb, IL
Email: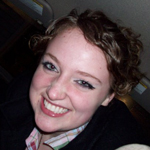 Haley Helgesen, a junior at Western Illinois University (WIU), will graduate in May 2017 with a degree in English Literature and Language with focuses in Professional Writing and Comparative Media Studies. She is heavily involved in her school's English department and serves on the Academic Integrity Committee and Student Advisory Council; she also will serve as President of her local Phi Delta Chapter starting fall 2017. Haley has worked for two years as a writing consultant for the University Writing Center and is one of the founding members of the WIU Game Studies Group. She has presented at three regional conferences and will spend her summer as a writing intern with EA Games. Her literary studies focus on new media studies, game theory, and narratology. When not at school or work, she likes to play Dungeons and Dragons, watch X-Files, and work on her creative writing projects.
Haley is incredibly excited to work with Shelly Romero (Midwestern ASR) and Timothy Helwig (Midwestern Regent), and cannot wait to serve the Midwestern Region!
Shelly Romero - Associate Student Representative (ASR)
Stephens College
Columbia, MO
Email: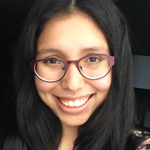 Shelly Romero is an English major at Stephens College in Columbia, MO, the second oldest women's college in the country. She joined the Alpha Epsilon Eta Chapter in fall 2013 and has served as President for the 2015-2016 school year. Shelly is continuing her involvement with the Student Leadership committee following her tenure last year as Midwestern SR. Along with Sigma Tau Delta, she also serves as the Academic Excellence Chair for the Zeta Upsilon Chapter of Kappa Delta Sorority. She is the Poetry Editor of Harbinger, Stephens' award-winning literary journal; Account Executive for Creative Ink, the student-run marketing firm; and Blog Manager for the Unbound Book Festival's Official Site. 
Shelly also is a fiction writer and film buff with a strong love for the horror, science-fiction, and fantasy genres. She intends to pursue a career as an editor in the world of literary publishing following her graduation in May 2017.
Southern Region
Elizabeth Upshur - Student Representative (SR)
Austin Peay State University
Clarksville, TN
Email: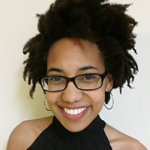 Elizabeth Upshur, a senior at Austin Peay State University (APSU), is majoring in English and minoring in Creative Writing, International Studies, Spanish, and Theatre. She has worked as a student assistant for Dr. Andrea Spofford since 2014, and currently, she serves as President of the Alpha Zeta Upsilon Chapter at APSU. She is a member and active participant in Sigma Delta Pi National Collegiate Hispanic Honor Society. In her free time Elizabeth enjoys sketching, Zumba/hip hop exercise, reading, and pop culture analysis. She plans to obtain her MFA in Creative Writing, focusing on poetry. She then will go on to obtain her PhD, possibly in Comparative Literature. She is honored to serve as the Southern SR, and hopes to encourage greater collaboration among chapters.
Heather Williams - Associate Student Representative (ASR)
University of Mississippi
University, MS
Email: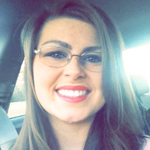 Heather Williams, a senior English Education major at the University of Mississippi (Ole Miss), plans to teach at the college level. She currently serves as the Vice President of her chapter, Eta Nu, and will become President in May 2016. She is a transfer student from Bevill State Community College in Jasper, AL, where she was involved in Sigma Kappa Delta (SKD), The English Honor Society Two-Year Colleges. She also is published in SKD's 2014 literary journal, The Hedera helix. Besides Sigma Tau Delta, Heather also is involved in other leadership roles including the Transfer Leadership Organization and 1+1 Transfer Student Program, both of which help make the transition into university life easier for transfer students. When not reading or writing, Heather enjoys playing the guitar and loves putting music to her poetry. Her favorite literature genre is Southern literature, and her favorite book is The Road by Cormac McCarthy.
Heather is honored and excited to serve as the new Southern Region ASR. She hopes to promote growth within the region and also within Sigma Kappa Delta chapters.
Southwestern Region
Noah Golaboff - Student Representative (SR)
Oklahoma Baptist University
Shawnee, OK
Email: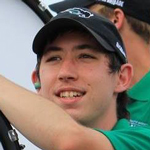 Noah Golaboff is a senior at Oklahoma Baptist University (OBU), majoring in Social Studies Secondary Education with a minor in English. He hopes to teach Middle School or Junior High before returning to university for a PhD in either History or Literature. He has presented papers at Sigma Tau Delta and Oklahoma Association of Professional Historians/Phi Alpha Theta in 2016, where he won third place in the Undergraduate American History Category. He also is Executive Vice President of the Epsilon Zeta Chapter of Kappa Kappa Psi, editing team member of the Scriblerus at OBU, and a member of Phi Alpha Theta. Noah also is an active member in the OBU music program. Noah's favorite genre is English Romanticism, specifically Percy Shelley.
His hopes for the 2016-2017 academic year for Sigma Tau Delta are an even greater turnout for the 2017 Convention and to promote student submissions to Sigma Tau Delta's various publications. He currently serves as the Historian for the Chi Delta Chapter of Sigma Tau Delta at OBU and is excited to see his chapter grow in the next year.

Posted 03/2016