2014-2015
Eastern Region
Crystal Stone - Student Representative (SR)
Allegheny College
Meadville, PA
Email: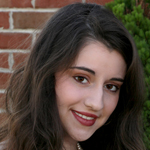 Crystal Stone, a junior at Allegheny College in Pennsylvania, studies English with an emphasis in creative writing. Last summer, she worked as the Editorial Assistant for Film Criticism. She currently serves as an editor for The Allegheny Review. Her poetry is forthcoming in The Rectangle, Green Blotter, and Badlands Literary Journal, and previously appeared in Dylan Days. In her free time, she splits her attention between working as a tutor at the Crawford County READ Literacy Program and a writing consultant at Allegheny College. She is passionate about literacy, poetry, and film, and is excited to serve as the Eastern Region's Student Representative for the 2014-2015 school year!
Jeannette Schollaert - Associate Student Representative (ASR)
Chatham University
Pittsburgh, PA
Email: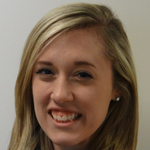 Jeannette (Jenny) Schollaert is currently a junior English and Women's Studies double-major at Chatham University in Pittsburgh, PA. Since joining Sigma Tau Delta in spring 2013, she has served as Vice-President of the Alpha Delta Lambda Chapter. When not in class or reading, she serves on student government, participates in various on-campus student organizations, and works in Student Activities coordinating campus traditions. After graduation in May 2015, Jenny hopes to attend graduate school for American Literature and Gender Studies, though her life goal is to compete on Jeopardy. Her favorite authors include Willa Cather, J.K. Rowling, Sylvia Plath, Mark Twain, and Ernest Hemingway, along with countless others.

Jenny is grateful and beyond excited for the opportunity to work with chapters across the Eastern Region to continue the success of Mind Murals and foster community and collaboration in regional projects.
Far Western Region
Matthew Drollette - Student Representative (SR)
Weber State University
Ogden, UT
Email: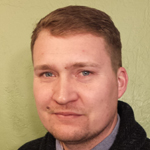 Matthew Drollette is a junior studying English with an emphasis in Creative Writing and a minor in Professional and Technical Writing at Weber State University in Utah. He is an active member of Weber State's Sigma Tau Delta chapter, and has served as a copy editor and assistant editor for the Verbal Equinox, a journal published by the Weber State Writing Center. As the Student Representative for the Far Western Region, Matthew wishes to focus on reaching out to schools that do not currently have chapters, or whose chapters are inactive, in an effort to promote growth within the region and to bring current chapters closer together. Matthew would also like to focus on service that would promote literacy and a love for writing among elementary, junior high, and high school students.

Matthew enjoys spending time in the outdoors, especially the deserts of Southern Utah. His summers are filled with hiking, fishing, and camping. As a father of three, he loves to share his love for both the outdoors and literature with his young children. Matthew has worked as a pizza chef, a theme park cashier, a character in a haunted corn maze, a bus driver, a soldier, a delivery driver, a door builder, and a supply chain manager. He currently works as a Master Tutor and Writing Consultant at Weber State's Writing Center, helping to mentor students from across the many fields of academia in the forms and functions of good writing.
Open - Associate Student Representative (ASR)
High Plains Region
Hannah Clark - Student Representative (SR)
Chadron State College
Chadron, NE
Email: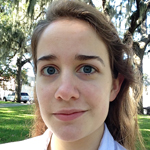 Hannah Clark is a senior pursuing her English degree at Chadron State College in Nebraska. Her second degree program, theatre, complements her English studies with play scripts and plenty of analysis. In her scant free time, Hannah edits and draws cartoons for her school's newspaper. She is a writing assistant at her school's tutoring center, and also assists a professor in digitizing his poetic works. Currently on the fence about pursuing her Ph.D., writing children's books, or owning a board game store, Hannah believes that no matter her career path, it will probably involve her favorite genres: poetry, fiction, and young adult literature.

Hannah will be representing the High Plains Region of Sigma Tau Delta, and hopes to connect these wide-spread but widely-known-to-be-awesome chapters.
Kaci Ferguson - Associate Student Representative (ASR)
Fort Hays State University
Hays, KS
Email: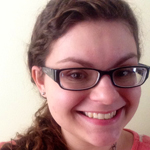 Kaci Ferguson is currently a junior at Fort Hays State University in Hays, Kansas, pursuing a B.A. in English with a concentration in writing and a Global Leadership Certificate. Outside of class, she can usually be found tutoring students at her campus's Writing Center. During the warmer months, Kaci volunteers at a local National Historic Site for event weekends, dressing up in period clothing and assisting visitors. She also plays the clarinet in her college's marching and concert bands. Kaci loves traveling, and after graduation plans to travel the world while writing for an international corporation. She is thrilled to be serving as the High Plains Region Associate Student Representative.
Midwestern Region
Timothy Leonard - Student Representative
Indiana University—Purdue University Fort Wayne
Fort Wayne, IN
Email: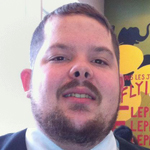 Originally from South Florida, Timothy is currently attending Indiana University—Purdue University Fort Wayne (IPFW), in Fort Wayne, IN, and will graduate in May with a B.A. in English, concentrating in English Literature and Writing. He has been accepted to an Indiana University graduate program to pursue an M.A. in 19th Century British Literature in fall 2014. Timothy has a strong passion for literature, primarily concentrating in British fiction, and is researching to develop a concrete definition for sensation fiction. He enjoys the writings of Charles Dickens, Wilkie Collins, The Bronte sisters, Edith Wharton, James Patterson, and Rick Riordan.

Timothy is currently the Vice-President of his Sigma Tau Delta chapter. He is also the founder and President of the Adaptadons Sports Club, which provides individuals with mental or physical disabilities an outlet to participate in sports while attending college. Additionally, Timothy was the co-manager of the women's basketball team at IPFW, and was elected Homecoming King. He looks forward to continuing his involvement with Sigma Tau Delta and its efforts to develop and enhance literacy in individual's lives, and is honored to be the Midwestern Student Representative (SR) for a second term. His plans include working toward strengthening communications among the Midwestern Region chapters.
Lindsay Hansard - Associate Student Representative (ASR)
McKendree University
Lebanon, IL
Email: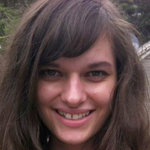 Lindsay Hansard is a junior double-majoring in English Literature and Philosophy at McKendree University in Illinois. She is proud to serve as the Midwestern Associate Student Representative. Outside the classroom, Lindsay works as a research assistant and serves as the President of many on-campus organizations, including the Literary Interest Society, the Philosophy Club, and the Young Feminists. When she is not busy studying or working, Lindsay enjoys reading, writing, relaxing outside, and going for long walks with her dog. She also loves having insightful literary conversations!

Lindsay has had the honor of being accepted to present her literature and philosophy papers at multiple conferences, and welcomes any opportunity to have scholarly discourse. Studying abroad in Japan is Lindsay's fondest undergraduate memory, and her favorite author is William Faulkner. Hoping to one day pursue a Ph.D. in Literature, Lindsay's greatest aspiration is to live a life filled with adventure, passion, friendship, and good books.
Southern Region
Karen Chambless - Student Representative (SR)
Lee University
Cleveland, TN
Email: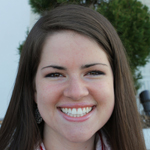 Karen Chambless is a junior at Lee University pursuing an English degree with an emphasis in Literature. She has also completed the requirements for a Religion minor and is working on a Business minor. Karen was honored to present a paper at Sigma Tau Delta's 2014 Convention, and has also presented papers at the Southeastern Conference on Christianity and Literature and at the Blue Ridge Undergraduate Research Conference, where she received the Outstanding Presentation Award. This year she will be the Events Planner for Lee's Sigma Tau Delta chapter while serving as the Society's Southern Student Representative.
Within her major, Karen has worked as a tutor in Lee's writing center and as a writing studio discussion facilitator for freshman English classes. In the spring she served as the Outreach Director for the Lee Review, Lee University's literary magazine, and will be on the masthead again for the upcoming school year. Karen plans to pursue a career in either publishing or a corporate environment that allows her to grow her passions for reading and writing. In her free time, Karen enjoys watching movies, reading, hiking, and making to-do lists. She is both thankful and excited to serve as Sigma Tau Delta's Southern Student Representative, and welcomes any and all input from Southern Region members and chapters.
Open - Associate Student Representative (ASR)
Southwestern Region
Stephanie Laszik - Student Representative (SR)
University of Texas at Tyler
Tyler, TX
Email: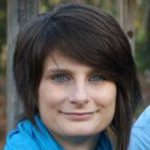 Stephanie Laszik, a first-year graduate student at the University of Texas at Tyler, is pursuing an M.A. in English, with a dual focus on American literature and composition and rhetoric. She plans to pursue her Ph.D., and ultimately hopes to teach English literature and language in Poland. Drawn to Catholicism in literature, Stephanie believes in the necessity of an interdisciplinary relationship between history and English studies.

In addition to being a Sigma Tau Delta member since 2012, Stephanie has served as her chapter's Vice President and head of the Publication Committee. She is a member of Phi Alpha Theta, Sigma Alpha Pi (National Engaged Leader Award), Walter Prescott Webb Historical Society (Secretary), and Spanish Club; serves her university's English department as a Teaching Assistant in both composition and literature courses; and has presented papers at the following conferences and conventions: Pixels, Panels, and Prose (2013), UT Tyler Student Research Conference (2013), and Phi Alpha Theta Biennial Convention (Albuquerque, NM, 2014). Stephanie looks forward to serving the members of the Southwestern (SouthBESTern) region in the forthcoming year by promoting networking opportunities among members.
Parker Hunt - Assistant Student Representative (ASR)
Oklahoma Baptist University
Shawnee, OK
Email: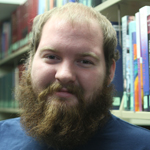 Parker Hunt is currently a junior English major at Oklahoma Baptist University. If all goes according to plan, he will graduate with minors in Creative Writing and Anthropology. Having discovered how much he loves learning, Parker plans to pursue graduate study in contemporary poetics, anthropological research in folklore, or Irish literature.

In his free time, Parker loves to jam out to mainstream pop music as well as classic Disney songs. He can often be found loitering at a local coffee shop, pretending to be an expatriate in France. He is interested in all things John Berryman and is a major advancer in the underground movement, Bad Poetry Works. Parker is excited to be the Associate Student Representative for the Southwestern Region.