2015-2016
Eastern Region
Sara Stammer - Student Representative (SR)
The College of New Jersey
Ewing, NJ
Email: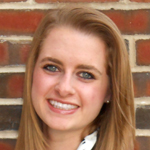 Sara Stammer, a senior at The College of New Jersey (TCNJ), will be graduating in May with a double major in English and Women and Gender Studies as well as a double minor in Criminology and Deaf Studies. Sara will be returning to TCNJ for a fifth year to complete her master's in English. Spending her last spring break in Albuquerque, Sara has presented at three Sigma Tau Delta international conventions and one regional conference. Her literary passions include identity formation within tragic memoirs and biographies, particularly those of Holocaust and war survivors. In her spare time Sara can be found in the Student Finance Board office serving as the Operations Director or tutoring at TCNJ's tutoring center in the humanities. She is passionate about volunteering her time and spends every Saturday morning at the local animal shelter training shelter dogs before adoption.
Sara is excited to work with the Eastern Region for the next year and cannot wait to leave a lasting impact with her ASR, Emily!
Emily Spangler - Associate Student Representative (ASR)
Shepherd University
Shepherdstown, WV
Email: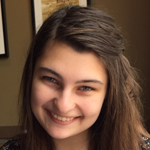 Emily Spangler is a senior at Shepherd University in Shepherdstown, WV, majoring in English with a concentration in creative writing and a minor in Sociology. She is a head editor of Shepherd's literary magazine, Sans Merci, and is secretary for both her chapter of Sigma Tau Delta and her university's library association, SLAB. After graduation in May 2016, Emily plans on attending graduate school for Library Science and seeks to earn her MLS. Her dream job is to work as a librarian in the Library of Congress, and she is one step closer to this goal by working as an intern in the Junior Fellows Program this summer at the Library of Congress. Currently, she works at her university's library as a senior desk assistant but for the past three summers, she has worked at a small amusement park in her hometown of Huntington, WV. Reading, creating lists, and watching HGTV are only some of Emily's favorite past times. Her favorite book is The Magicians, by Lev Grossman.
Emily is incredibly excited to represent the beautiful Eastern Region, and looks forward to continuing the region's online literary journal, Mind Murals, and interacting with not only the entirety of the Eastern Region, but other regions as well.
Far Western Region
Mercedes James - Student Representative (SR)
Azusa Pacific University
Azusa, CA
Email: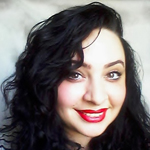 Mercedes James is currently a junior at Azusa Pacific University in Azusa, CA, with a major in English and an emphasis in writing. She serves as President of her chapter, Alpha Epsilon Tau, and has also served as the production editor and head publicist of the inaugural publication of the Merced River Literary Review. She has been published in The West Wind, as well as the Merced River Literary Review, and has taught creative writing classes in cooperation with her mentor and former professor, poet Meg Withers, at Merced Community College in Merced, CA. She currently works as a tutor for the AVID program at Covina High School, as well as the Azusa Calculates program at Gladstone High School and the Azusa Library. Her favorite readings include, Chinua Achebe's Things Fall Apart, Charles Jensen's Nanopedia, and Jhumpa Lahiri's Interpreter of Maladies.
Mercedes is incredibly excited to take on the challenge and enjoy the opportunities involved with being the Student Representative of the Far Western Region. Passionate about the role of linguistics, culture, and identity in writing, literature, and communication, Mercedes looks forward to applying the whole of her talents and efforts toward the development of Sigma Tau Delta's presence in many under-served areas.
Amber Rose - Associate Student Representative (ASR)
University of Oregon
Eugene, OR
Email: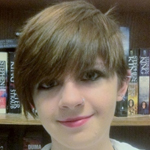 Amber, a junior at the University of Oregon (UO), is pursuing a B.A. in English with a minor in Comics and Cartoon Studies. In addition to serving as the Associate Student Representative for the Far Western Region, Amber is Vice President of the UO chapter of Sigma Tau Delta, a copy editor for comics magazine Art Ducko, an office assistant for the UO Community Service Center, a student technician for the UO Center for Media and Educational Technologies, and a volunteer for both the Cascade Foothills Library (Dexter, OR) and a Head Start classroom. After half a decade of library volunteer work, Amber finally realized that it is possible to get paid to work in libraries and now plans to obtain a Master of Library and Information Science degree after graduation. When not working or studying, Amber enjoys reading, writing, painting, running, playing video games, and playing pool with friends.
High Plains Region
Meghan Miller - Student Representative (SR)
University of Northern Colorado
Greeley, CO
Email: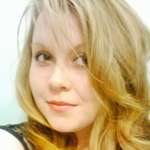 Meghan Miller will begin her journey in pursuing an M.A. in English at the University of Northern Colorado (UNC) this year. In her undergraduate career, also at UNC, Meghan was the President and Editor-In-Chief of The Crucible, UNC's literary and arts magazine. In addition, she was Vice President of the Sigma Tau Delta Zeta Psi Chapter and Founder and President of Write for Market: A Journey into Publishing. She completed an undergraduate honors thesis in creative nonfiction and worked for Tethered by Letters, an international nonprofit literary organization. Meghan works at The UPS Store and has learned how to pack and ship like a pro. In her free time, she enjoys taking advantage of her close proximity to the beautiful Rocky Mountains where she hikes, camps, fishes, and writes. Meghan is honored to be representing the High Plains Region.
Taran Becker - Associate Student Representative (ASR)
Fort Hays State University
Hays, KS
Email: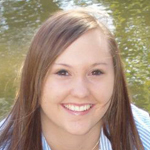 Taran is currently a junior at Fort Hays State University in Kansas majoring in English with an emphasis in creative writing. Her love of literature, grammar, and writing brought her to Sigma Tau Delta and prompted her decision to run for ASR. In her free time, she enjoys reading, writing, and with a smirk on her face, correcting others' grammar. She has written three novels, including one that is self-published, entitled Linked. Taran hopes to one day traditionally publish a novel and travel the world writing many more books and other works of fiction. She is thrilled to accept the position of ASR, and hopes to help her region grow and develop a further love for the English language.
Midwestern Region
Shelly Romero - Student Representative
Stephens College
Columbia, MO
Email: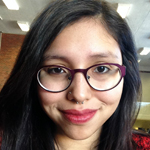 Shelly Romero is an English major at Stephens College in Columbia, MO, the second oldest women's college in the country. She joined the Alpha Epsilon Eta Chapter in the fall of 2013 and has served as the Event/Fundraising Co-Chair for the 2014-2015 school year. Along with Sigma Tau Delta, she also serves in other leadership roles including the Student Government Association and Student Judicial Board. Her on-campus jobs include Circulation Assistant at the library and Campus Tour Guide for the Admissions Office. She is an Assistant Editor for Harbinger, the English Department's award-winning literary journal, and a writer for Stephens Life, the campus lifestyle magazine.
As an English major, Shelly's interests are limitless. She is particularly interested in creative writing (focusing on fiction and poetry), editorial work, and publications. Aside from literature, Shelly also enjoys fashion and films, leaning towards the Horror genre in the latter. Her dream job would either be taking over Anna Wintour's position as Editor-in-Chief of Vogue magazine or simply working at one of the largest book publishers in New York City.
Shelly is excited to represent the Midwestern Region of Sigma Tau Delta and is looking forward to working closely with her Regent, Dr. Timothy Helwig, and ASR, Danielle Martin, to strengthen the region and its chapters, and continuing her predecessor's great work.
Danielle Martin - Associate Student Representative (ASR)
Missouri State University
Springfield, MO
Email: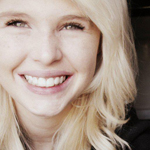 Danielle Martin, a senior English Education major at Missouri State University, plans to teach at the college level. Her goals are to continue her education and become a creative writing or American literature professor. Danielle will be President of her Sigma Tau Delta chapter in the fall of 2015 and has been a member since 2014. She is also President of Freethinkers and Skeptics, and Vice President of Students for Sensible Drug Policy at Missouri State. Danielle's passion is activism and creative writing. Her favorite authors are M.T. Anderson, Sylvia Plath, John Green, Henry James, F. Scott Fitzgerald, and Ernest Hemingway.
Southern Region
Amber Jurgensen - Student Representative (SR)
Louisiana Tech University
Ruston, LA
Email: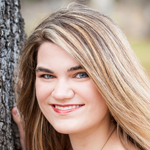 Amber Jurgensen is a senior at Louisiana Tech University (LA Tech), double majoring in English and History and minoring in International Studies. She has worked as a tutor at the LA Tech Writing Center since spring 2014, and currently, she serves as Secretary of the Rho Gamma Chapter. She also enjoys membership in Lambda Sigma, Golden Key, and the National Society of Leadership and Success. Amber wishes to further her academic career by obtaining a Ph.D. Although her main focus is 19th century literature, she enjoys British literature of any time period and believes that history plays a vital role in understanding and studying literature. In her free time, Amber enjoys traveling, reading, and watching movies and musicals. She is proud and excited to serve as the Southern Student Representative, and hopes to promote growth within the region.
Southwestern Region
Arianna Perry - Student Representative (SR)
Stephen F. Austin State University
Nacogdoches, TX
Email: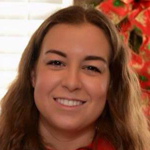 Arianna Perry, a senior at Stephen F. Austin State University in Texas, is pursuing her B.A. in English with a minor in History, and she performs opera on the side. Last year, she won Best New Voice in Creative Nonficiton on campus for her work Thirty Minutes to Land, which can be seen in Humid 6. After graduating this December, she plans to pursue her M.A. in English. Currently, she serves as the Public Relations officer and as the snack captain for her chapter, Phi Iota. Her focus is American literature, where she is drawn to Colonial American literature and the Dark Romantics. Some of her favorite American authors include Mary Rowlandson, Thomas Paine, Edgar Allan Poe, Nathaniel Hawthorne, and Mark Twain. Favorite Non-American authors include Victor Hugo, Gaston Leroux, George Orwell, and Sir Walter Scott.
When not in class or busy with Sigma Tau Delta, Arianna enjoys reading contemporary young adult novels like Cassandra Clare's The Mortal Instruments series, writing historical fiction, scrapbooking, baking (loves chocolate!), and riding her horses.
As the new Student Representative for the Southwestern Region, Arianna hopes to improve communication between chapters, establish more Sigma Kappa Delta chapters in community colleges, and become more involved in high schools.
Jonathan Martin - Assistant Student Representative (ASR)
Oklahoma Christian University
Oklahoma City, OK
Email: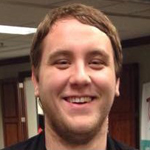 Jonathan Martin, an Oklahoma Christian University junior, is currently studying English/Writing and Vocational Ministry, with a minor in Management. His interests include film, music, video games, and the occasional book. His favorite genre to read/watch/play is Utopian/Dystopian. He also sings, as well as plays the electric bass and piano. Jonathan served as Chaplain of his chapter, Rho Mu, for the spring 2015 semester, and will be President for the 2015-16 school year. He has lived in five different states, with Round Rock, Texas, being his most recent area of residence. The 2015 Convention in Albuquerque, NM, was his first convention and he can't wait to head to Minneapolis next spring. If you have questions/concerns/just want to chat, he encourages you to "hit him up" on Facebook and Twitter!