Service and Partnership Committee
How to Review AwardSpring Applications
Follow the steps below to review the applications assigned to you.
Login
Go to AwardSpring Reviewer Link.
If this is the first time you are using AwardSpring click on "Forgot Password" to set up your password.
If you have previously reviewed applications in AwardSpring, sign in.
AwardSpring Review Process
1) Click on the Sigma Tau Delta Summer Internship Stipend link.


2) You will now see a page with all of the applications assigned to you. To start reviewing applications, click on the first number under Applicant Name.


3) You will be taken to the page with all the information of the application you are reviewing.

 
4) Now you will score the application. Scores for each section are entered into the boxes in the orange Score section located at the bottom right of the window. To save your scores, press the Save button.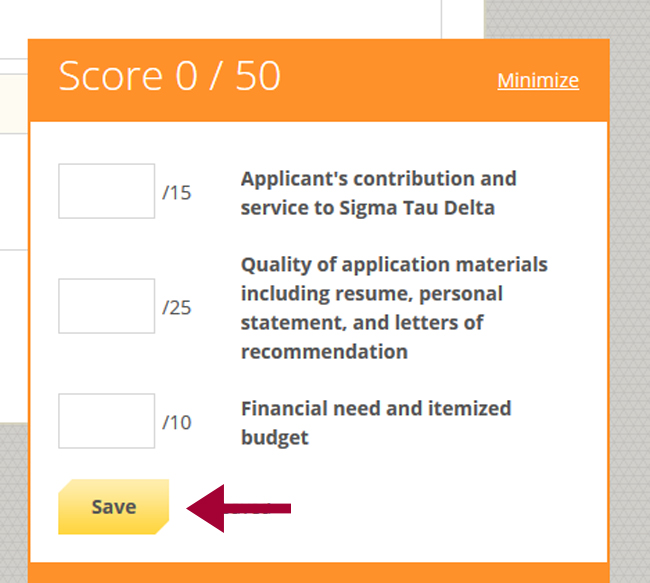 5) At the bottom of the window are the recommendation letters.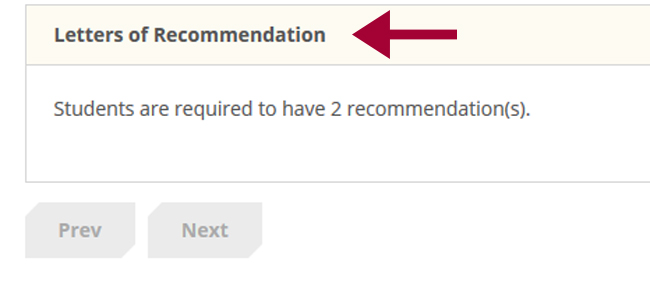 6) Once you have reviewed and scored the application, click the Next button at the bottom of the page to advance to the next application.
Questions and Assistance
If you need any sort of technical assistance, please contact Elfi Gabriel or Namon Kent, our technology specialists, at the Sigma Tau Delta Central Office: sigmatdapply@niu.edu.