Executive Committee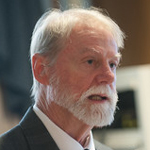 Glen Brewster, PhD
Professor of English
Westfield State University, MA
President
Glen Brewster holds a BA in English and Philosophy from the University of Tennessee, an MA in English from the University of Tennessee, and a PhD in English from Duke University. He teaches courses in British Romanticism and literary theory, as well as composition, British literature surveys, and introduction to film. He has published articles on several aspects of British Romantic literature, including the Gothic novel, cultural tourism, William Blake, and Mary Shelley, and given many presentations ranging from film to honors program administration.  He was chair of the Department of English at Westfield State University from 2004 to 2010, and has been Director of the Westfield State University Honors Program since 2011.  He is also on the Executive Committee of the Commonwealth Honors Program Council, the Massachusetts statewide organization of public higher education honors programs. Brewster states that Sigma Tau Delta is "the most student-centered organization that I know of.  As a long-time Chapter Advisor, I have also enjoyed learning from and with the students in our chapter, and I have especially enjoyed our trips together to the annual conventions."
---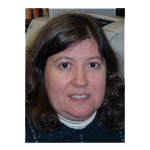 Diane Steinberg
Assistant Professor of English
The College of New Jersey, NJ
Vice-President/President-Elect
Diane Steinburg holds an AB cum laude from Radcliffe and Harvard Colleges, Secondary education certification in history and English from the MAT program at Duke University, an MA in Great Books from St. John's College, and an MA in English with a Medieval Studies certificate from Indiana University–Bloomington. She teaches Approaches to Literature, various Language/Linguistics classes, British and world literary history courses before the Restoration, British Romanticism, and LIT 499's exploring political theory and British authors such as William Shakespeare and Jane Austen. With Felicia Jean Steele, she created LIT 367: British Theatre, and taught in the winter term in London and Stratford-Upon-Avon. She advises TCNJ's chapter of Sigma Tau Delta, and has served in many capacities at the Society level of the organization.
---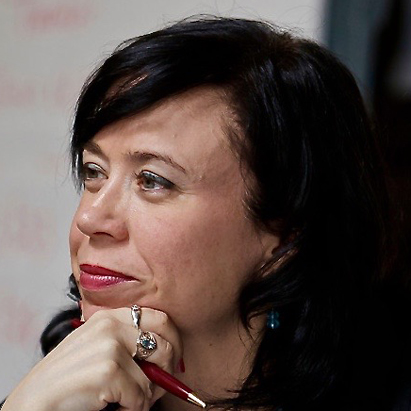 Caroline (Carrie) Fitzpatrick, PhD
Associate Professor of Communication Media & English Studies
Alvernia University, PA
Immediate Past-President
Caroline (Carrie) Fitzpatrick holds a BS in Secondary English & Speech Education, an MA in Communication Studies, an MS in Educational Technology, and a PhD in Rhetoric and Linguistics. Her teaching and research interests explore digital humanities and communications; first amendment law and ethics; the rhetoric of advocacy; and cultural and gender studies. As a consultant, she engages in qualitative research involving interviews, focus groups, narrative and oral histories, and digital photography as research documentation. A life-long learner of foreign travel, she leads students in short-term study abroad and missionary work in Europe and the Caribbean. In addition to Sigma Tau Delta, she serves as an advisor for her campus chapter of the American Association of University Women. Currently, she is writing a textbook on the rhetoric of advocacy for social justice. Fitzpatrick has stated that she finds Sigma Tau Delta rewarding because she has been "participating in Sigma Tau Delta service and conventions since 1998. Sigma Tau Delta has its own culture, a culture characterized by student-centered philosophies, supportive camaraderie, and vibrant academic achievement. It's a pleasure to work directly with students and faculty with similar interests and a life-long passion for language and literature in all its forms."
---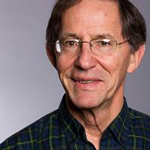 Terry Phelps, PhD
Professor of English
Oklahoma City University, OK
Historian
Terry Phelps holds a BA and MA from Southeastern Oklahoma State University and a PhD from the University of Oklahoma.  He teaches a variety of courses, including Intro to Creative Writing, Writing for Stage & Screen, Legal Writing, Advanced Grammar & Usage, Freshman Composition, and a Liberal Arts Seminar which covers all the arts. His book Grammar Upside Down is available on Amazon. He was a student member of Sigma Tau Delta as an undergraduate in 1966-68 and has been a Advisor since 1988. He began teaching in 1972, his first six years teaching high school, and has been at OCU since 1983. He has served as a Teacher Consultant with the Oklahoma Writing Project since 1978 and has represented the OWP in the spring meeting of the National Writing Project in Washington, D.C., since 2004. Of his wide range of activities (performing music, painting, playing tennis, racing bicycles, and writing), teaching is his most fulfilling. He especially enjoys the additional contact outside class with students in Sigma Tau Delta.
---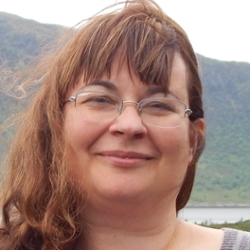 Shannin Schroeder, PhD
Associate Professor of English
Southern Arkansas University, AR
Secretary/Treasurer
Shannon Schroeder holds a BA and MA from Truman State University, and a PhD in English from Northern Illinois University. She teaches world literature and creative writing at Southern Arkansas University, where she also directs the Writing Center. Her research areas include magical realism, Frankenstein, popular culture and the American flag, video games, and writing center practice. She recently completed a first draft of a young adult novel about Ernest Frankenstein, and she is working on a co-authored young adult novel with former Board member Kevin Stemmler.
Regents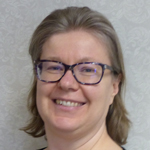 Felicia Steele, PhD
Assistant Professor of English
The College of New Jersey, NJ
Eastern Regent
Felicia Jean Steele holds a BA in English from the University of New Mexico, an MA in English Literature and a PhD in English Language and Linguistics from the University of Texas at Austin. Her research interests include the History of the English Language, American Dialects, medieval and early modern British literature, and the literature of the "Inklings," specifically J. R. R. Tolkien and C. S. Lewis. She has published scholarship on Beowulf, Seumas Heaney's translation of Beowulf, Shakespeare's Sonnets, and pedagogy for the History of the English Language. Steele is also the co-trustee for the Henry Roth Literary Trust.
---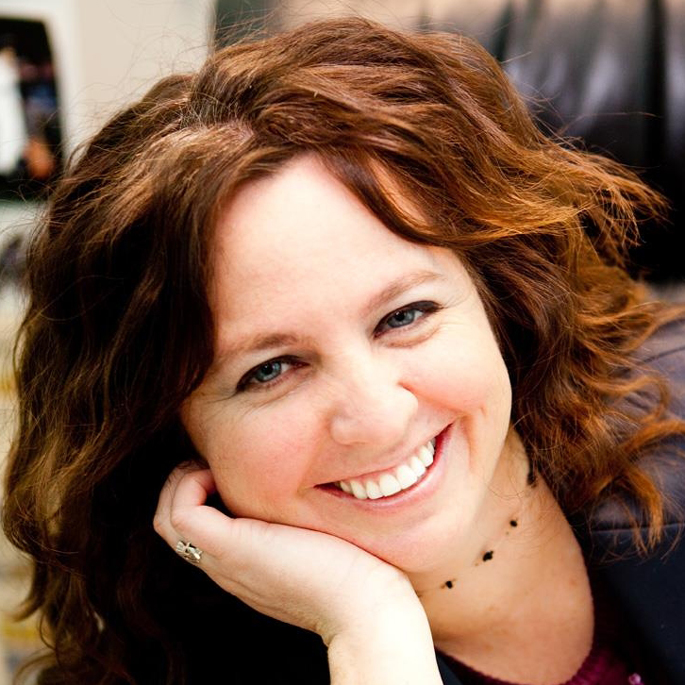 AmiJo Comeford, PhD
Associate Professor of English
Dixie State University, UT
Far Western Regent
AmiJo Comeford holds a PhD from the University of Nevada, and teaches a variety of English courses, particularly courses in theory, gender, and women's literature. A founding member of the Whedon Studies Association, her primary research and scholarly interests are currently in the field of popular culture, with an emphasis on gender and Joss Whedon's work.  She also has served as a member of the judging committee for the Whedon Studies Association's annual juried award for best scholarship and currently serves as past-chair on the board of Utah Humanities, a state-wide organization that promotes and provides programming in humanities. She has been involved with Sigma Tau Delta since the beginning of her academic career as the founding Advisor of the chapter at Dixie State in 2007.
---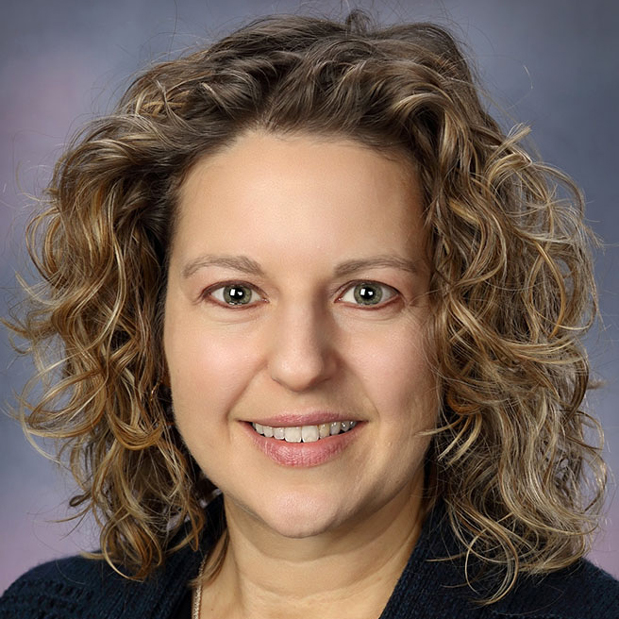 Lexey Bartlett, PhD
Associate Professor of English
Fort Hays State University, KS
High Plains Regent
Lexey Bartlett holds a BA in Liberal Arts from St. John's College, an MA in Humanities from the University of Texas at Arlington, and a PhD in Literature from the University of Texas at Arlington. Her specialties include British Literature, Romanticism to the present; World Literature; and Mythology. She has been named as the nationally competitive scholarships and fellowships advisor for her university, and is a member of the National Association of Fellowships Advisors, serves as an Area Chair for the Southwest Popular/American Culture Association for both the Disability Studies area and the Mystery/Detective Fiction area, and serves as an English Literature session chair for the South Central Modern Language Association. She states that the most rewarding part of being involved with Sigma Tau Delta is "helping to create opportunities for students to get more involved in English and its related disciplines, and to connect with likeminded people. I also value working on ways to provide support for students and alumni to achieve their goals and contribute to our mission, whether through scholarship funding or other programs like the Classroom Library Grants."
---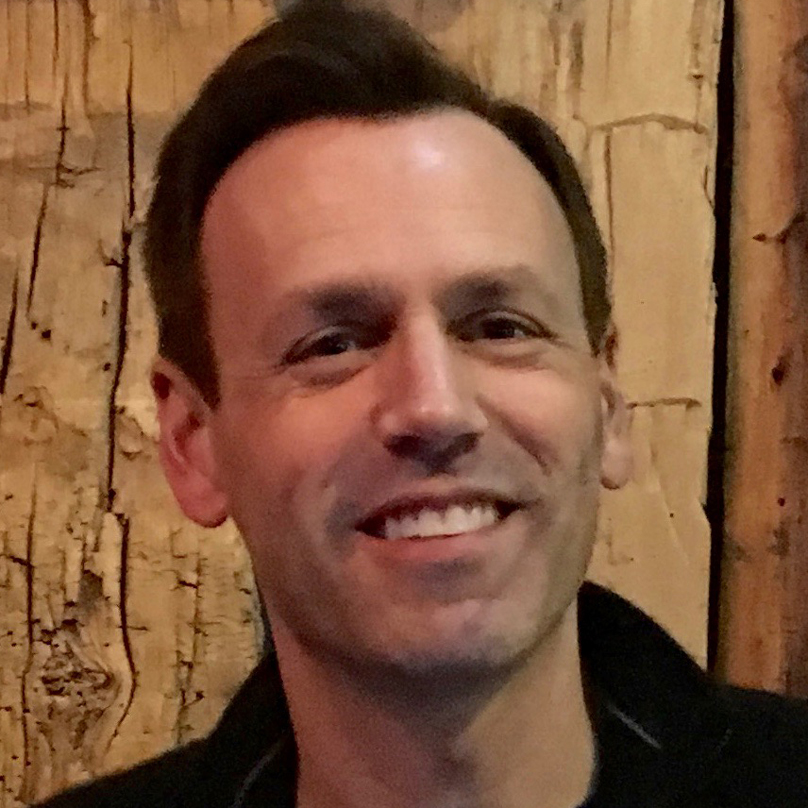 Timothy Helwig, PhD
Associate Professor of English
Western Illinois University, IL
Midwestern Regent
Timothy Helwig holds a BA in English from Gettysburg College, an MA in English from Miami University of Ohio, and a PhD in English Language and Literature from the University of Maryland, College Park. His specialties include Pre-Civil War American Literature and Print Culture, Nineteenth- and Twentieth-Century American Literature, African-American Literature, Herman Melville, and The American Novel. Some of his notable publications include articles in American Periodicals: A Journal of History, Criticism, and Bibliography and American Studies. In addition to his involvement with Sigma Tau Delta, since 2015 he has served as treasurer for the Research Society for American Periodicals. Helwig states that the most rewarding part of being involved with Sigma Tau Delta is knowing that it is an organization that "promotes the fields of reading and writing broadly, and provides a wealth of opportunities for students to professionalize at the local, regional, and national level. The annual convention does a great job of helping professionalize our students and making them feel part of the field of English studies, and our scholarships and peer-reviewed publications reward and celebrate their amazing talent and success."
---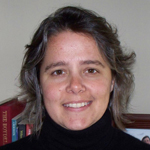 Leigh Dillard, PhD
Associate Professor of English
University of North Georgia, Gainesville Campus, GA
Southern Regent
Leigh G. Dillard holds a BBA in Marketing and an MA in English from the University of Georgia and a PhD in English from the University of Missouri. Her primary research interests are eighteenth-century British studies with particular attention to illustration and the novel, book history, and visual culture. She teaches classes in British literature, technical/professional writing, and composition on her home campus, and when she's lucky, teaches in a summer study abroad program in London. Inducted into Sigma Tau Delta in graduate school, she has been the Advisor of the Alpha Upsilon Phi chapter in Gainesville, Ga., since its chartering in 2014.
---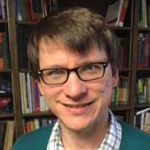 Kaine Ezell, PhD
Assistant Professor of English
Oklahoma Baptist University, TX
Southwestern Regent
Kaine Ezell holds a PhD and MA in English from The University of Arkansas and a BA/BSE in English/English Education from Southern Arkansas University. He teaches courses in American literature, Popular Culture, and English Teaching Methods at Oklahoma Baptist University in Shawnee, OK. His research fields include American Humor and Satire, the American Renaissance, and Animated Television Programs. His book, Humor and Satire on Contemporary Television, examines how contemporary animated programs follow in the footsteps of American satirists such as Mark Twain, Sinclair Lewis, Kurt Vonnegut, and others. Kaine has been involved with Sigma Tau Delta since his undergraduate career and has been proud to serve as Co-Advisor of OBU's chapter since 2013.
Student Advisors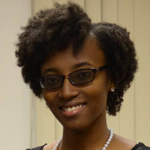 DeAndra Miller
Minot State University
Minot, ND
Junior Student Advisor
DeAndra Miller is a junior English Education Major at Minot State University who hopes to pursue an MFA in Creative Writing. When not serving as Vice President of her Phi Chapter of Sigma Tau Delta, DeAndra keeps busy as the Executive-At-Large of the Beta Theta sorority, where she participates in various philanthropic events and chairs the campus events committee. DeAndra is a reporter for her school's newspaper, The Red and Green. Her favorite genres are Romantic and Victorian British Literature; her favorite books are Pride & Prejudice by Jane Austen and The Picture of Dorian Gray by Oscar Wilde; and her favorite poem is "Kubla Khan" by Samuel Taylor Coleridge. When not reading or writing, DeAndra enjoys playing video games and spending time with her husband and three boys.
Staff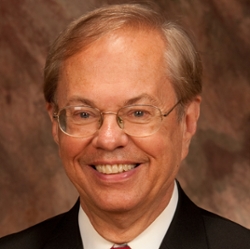 William C. Johnson, PhD
Sigma Tau Delta Executive Director
Northern Illinois University, IL
Distinguished Teaching Professor Emeritus
William Johnson holds a BA in English from the University of Chicago, an MA in History/English from the University of Iowa, and a PhD in English from the University of Iowa. His specialties include 16th/17th Century English Literature and the English and Continental Reformation. In his spare time he enjoys traveling, attending concerts, visiting museums, and (of course) reading. He is involved with National Council of Teachers of English, Modern Language Association, 16th Studies Conference, American Society of Association Executives, and the Association of College Honor Societies (of which he is a past president). He is proud that not only is Sigma Tau Delta one of the largest honor societies, but that it is one of the most active. He created and developed Sigma Kappa Delta (2-year English honor society) and the National English Honor Society for high school students (NEHS), and "grew" Sigma Tau Delta from 200 chapters 30+ years ago. He notes that he is "rewarded by the amazing achievements of our students, Chapter Advisors, Board of Directors, and the outstanding Central Office staff."
---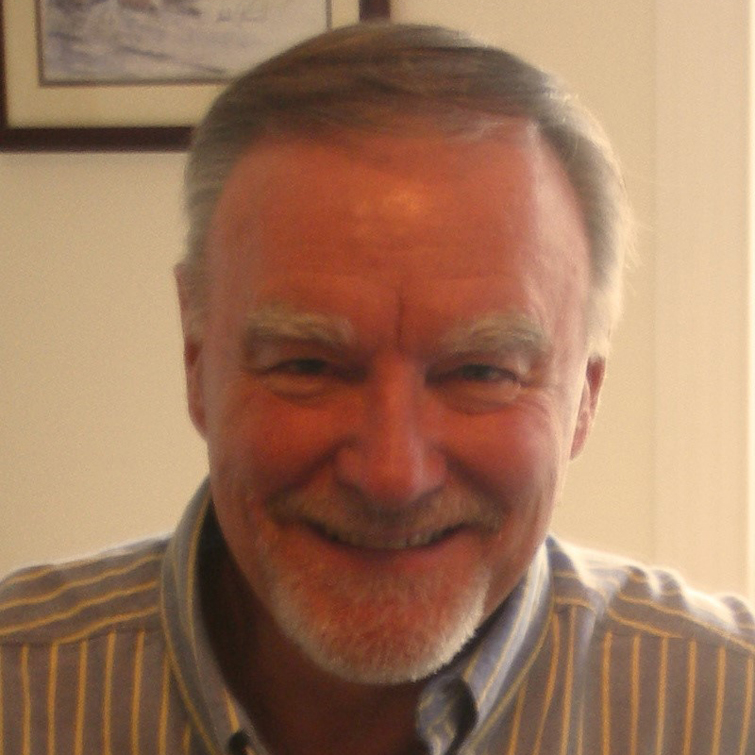 David Wendelin
Director of National English Honor Society
Jefferson County Public Schools, CO (retired)
Dave Wendelin holds a BA and MA from the University of Northern Colorado, and Principal Licensure from the University of Colorado—Denver. His specialties are Secondary Education and English Education. He serves as Parliamentarian for the National Council of Teachers of English, and states that the most rewarding part of his involvement with the National English Honor Society is "being able to support students and educators passionate about English studies at multiple levels."
Editor of Publications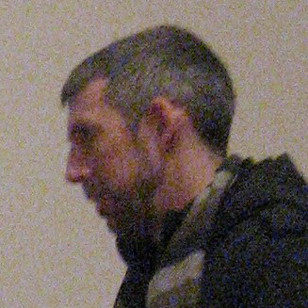 Dan Colson, PhD
Assistant Professor of English
Emporia State University, KS
Editor of Publications
Dan Colson holds an MA in from Missouri State University, and a PhD in English from the University of Illinois. His interests include American Literature and Culture, anarchism, and academic freedom. Notable publications include articles in American Quarterly, Radical Teacher, Studies in American Naturalism, Philip Roth Studies, and the AAUP Journal of Academic Freedom, amongst other journals.