Anniversary Theme: 1924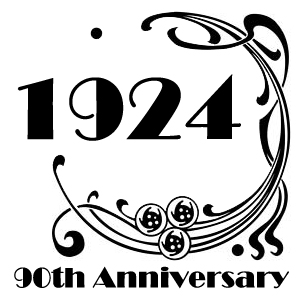 It's time for balloons, streamers, and blowing out the candles on the cake. Sigma Tau Delta is 90 years young this year!
Founded in May 1924 as an "order designed to promote the mastery of written expression, encourage worthwhile reading, and foster a spirit of fellowship among those specializing in the English language and literature," Sigma Tau Delta's first national convention was held less than a year later in April 1925.
1924, then, is a tremendously important year in Sigma Tau Delta's history and will serve as a touchstone for our 90th anniversary celebration. To help us mark the importance of that year, the Convention Committee invites papers and roundtable submissions specifically linked to "1924." What was the literary landscape like in 1924? What were famous and lesser-known authors working on? What themes were contemporary obsessions? How might you use 1924 as inspiration for a creative work?
Thanks to F. Scott Fitzgerald's coining of the phrase, we associate the 1920s with the Jazz Age, but what does that mean? And does it encompass everything happening in language and literature at the time? Who are the writers and thinkers that are obscured by the broad brush of our Jazz Age thinking?
1924 proved an enormously important year for Sigma Tau Delta, but how else did it change language and literature? What can you do through a paper or a roundtable submission to enlarge our understanding of the literary, cultural, and linguistic scene that gave birth to Sigma Tau Delta?