Convention Registration
Online Registration
Sigma Tau Delta, NEHS, and Non-Members
Sigma Kappa Delta
SKD Online Registration Link
(SKD members must register online.)
Please Note: Online registration for the 2014 Sigma Tau Delta International Convention is processed by Northern Illinois University, Outreach Registration. Credit card payments will appear as 'NIU Outreach, DeKalb, IL.'

Registration Fees

Early Registration
January 6 through January 21
$50 for student presenters
$60 for non-presenters, faculty, alumni, non-members
$20 additional for the Red & Black Gala Dinner and Convention Awards (Gala)

Registration
January 22 through February 4
$75 for all participants
$20 additional for the Gala

On-Site Registration
February 26 - March 1
After February 4, register on-site at the registration desk.

$95 for all participants
$20 additional for the Gala
Processing Fee
A $2.00 processing fee will be added to each registration.
Cancellation Fee
There is a $20 cancellation fee per registrant for registration and Gala cancellations received prior to February 5, 2014. After February 5, these fees are non-refundable.
What to Wear at the Convention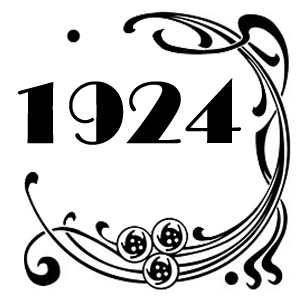 Presenters should wear business attire for their presentations. For the Red & Black Gala Dinner and Convention Awards, members are encouraged to wear Society colors and cords and/or medallions for this semi-formal attired event. Anniversary theme 1924 vintage clothing would also be fun.
Americans with Disabilities Act
Sigma Tau Delta makes every effort to accommodate those who have special needs relating to the Americans with Disabilities Act of 1990. Should you or anyone with you require special assistance, please submit a list of your requirements with your registration.
"Sigma Tau Delta Is Accessible In Savannah, GA"
by Timothy Leonard, WORDY by Nature