Special Presentations and Workshops
Check back for updates on additional details and presentations.
Thursday, February 27
Transitioning Your Skills to Technical Communications
Chris Lyons and Liz Pohland
Thursday, February 27, 11:00 a.m. (Savannah C, LL)
This presentation gives an overview of the Technical Communication profession, provides summary information on salaries and job growth, and discusses some of the current trends impacting those who work in the field. It also describes the value the Society for Technical Communication delivers to the Technical Communicators who are our members.
Publishing 101
Micah Hicks
Thursday, February 27, 11:00 a.m. (Savannah D-E, LL)
Attendees are invited to a workshop on the basics of publishing creative work. The talk will cover the ins and outs of placing short stories, poems, essays, and book-length projects. We will briefly discuss the market, some keys terms, cover letter format, three strategies for submitting short work, agents, and the differences between major publishers and small presses. Students will be given a list of resources for discovering markets for their writing. A handout summarizing the talk will be available, and there will be a brief question and answer period following.
Friday, February 28
These Hills Once Spoke: Life and Works of Pulitzer Prize Novelist T.S. Stribling
Randy Cross
Friday, February 28, 9:30 a.m. (Savannah A, LL)
Dr. Randy Cross will offer an informative and entertaining look at one of America's best-selling novelists between the world wars. In 1924, Stribling's controversial novel Birthright was made into a film. Then in 1933, he received the Pulitzer Prize for his novel The Store. His place in the Jazz Age remains secure due to his simultaneous popularity and critical success during that period. Caution: This lecture contains humor that scholars may find offensive. Sponsored by Sigma Kappa Delta, this event is open to all convention attendees.
Special Presenters
Chris Lyons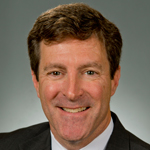 Chris Lyons is the Executive Director of the Society for Technical Communication (STC). He has worked for the past 15 years as a manager and business transformation consultant assisting nonprofit, commercial, and government clients in developing strategies and improving their operations. During his 14 years with IBM Global Services, Chris occupied several positions, including leadership of an e-business application center and management of a consulting practice area. Prior to joining the Society, he formed The Fairhaven Group, an independent consultancy focused on assisting associations and nonprofits.
Liz Pohland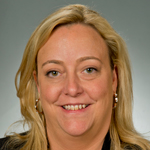 TLiz Pohland is the Director of Communications for the Society for Technical Communication. She is an STC member and doctoral student in Technical Communication and Rhetoric at Texas Tech University. She is also the editor of Intercom, the STC magazine, with over twenty years of experience in publishing as a content and production manager, writer, editor, and designer. Before joining STC, Liz served the Folger Shakespeare Library as an editor and designer for the scholarly journal Shakespeare Quarterly, as consultant to the Folger Magazine, and as contributor to the Folger website and branding, among multiple other publications and multimedia projects. She introduced usability and readability standards to the Folger's publications and researched new technologies in editorial management software. Liz has also worked with Princeton University Press and Peterson's on varied publishing endeavors. Her freelance editing includes diverse scientific and technical topics.
Micah Hicks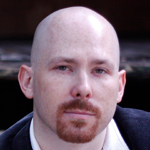 Micah Dean Hicks is an author of magical realism, modern fairy tales, and other kinds of fabulist stories. He has been a member of Sigma Tau Delta since 2005, and from 2007-2009 served as Student Advisor to the Board. Micah's work has been published in places like New Letters, Indiana Review, New Orleans Review, and The Rectangle. His story collection is titled Electricity & Other Dreams. Micah currently attends the creative writing PhD program at Florida State University.
Randy Cross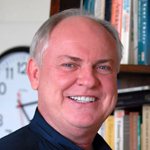 Two-time Fulbright scholar and humorist Dr. Randy Cross is co-editor of the T.S. Stribling autobiography Laughing Stock and an experienced lecturer on Southern literature and history. Past Vice-President of Sigma Kappa Delta, Cross has published scholarly works in numerous academic journals including American Literature, The South Atlantic Review, and The Mark Twain Journal. Actor, story teller, historian, and instructor, Dr. Cross is certain to once again entertain and enlighten Sigma Tau Delta convention attendees.