2013 Tweet the Convention Contest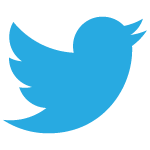 The Challenge
Use Twitter to share your convention experience with the world, and in the process try to win some nifty prizes. Tell us your thoughts, post your pictures, and interact with other Sigma Tau Deltans while helping to make this convention the best one yet!
The Rules
It's simple: complete items on the Task List to earn points. The contestant with the most points at the end of the contest wins. 1st, 2nd, and 3rd place prizes will be given out. At the judges' discretion, there also may be surprise superlative prizes for things like funniest tweet or best picture.
The contest runs Tuesday, March 19, through Sunday, March 24, PDT. Note that the contest starts before convention begins! You can even begin tweeting before the start of the contest. In fact, we hope you do start early so we can spread the word and get everyone excited about convention. But only tasks completed during the contest window will be considered for prizes.
Contestants may collaborate to earn points, but each contestant must claim his/her points individually. For example, if the task is to meet someone from another chapter in your region and snap a picture, both people may submit the same picture, but to earn points each person must tweet the picture from his/her own account.
Prizes
First Place: $50 Amazon.com gift certificate
Second Place: $25 Amazon.com gift certificate
Third Place: $10 Amazon.com gift certificate
Enter
To enter the contest, send an email with your name, chapter, email address, and twitter username to lbrandeberry@niu.edu. You may enter as an individual or as a team, but teams will only be awarded one prize to share.
Download the task list to keep track of which tasks you have completed. You can print it out, or use a spreadsheet app on your computer or mobile device.
During the contest period, include the keyword @EnglishCon in any tweet to enter it into the contest.
Subscribe to the EnglishCon2013 list to see all of the chatter among everyone at the convention.
Winners will be announced after the contest ends. (It may take us a few days to tabulate the scores, so please be patient.) Winners will be contacted by email. Prizes will be mailed in early April.
Follow @EnglishCon on Twitter to get news about convention and the Twitter contest. Check out the list of contestants and begin following other convention attendees. Make friends, make plans, have fun!
The Fine Print
This contest is meant to be fun for everyone and we expect participants to reflect Sigma Tau Delta's high standards for decorum. The following types of tweets could get you disqualified from the contest. We will try to provide a warning first, but truly egregious violations will result in immediate disqualification. Posts that will get you in trouble:
Any tweets or links to content containing inappropriate language, inappropriate material, insults, or other behavior unbecoming of a Sigma Tau Delta member. This will include, but not be limited to: profanity, nudity, name calling, hate speech, or harassment.
Any tweets or links to content that describes inappropriate behavior, even if the post doesn't include graphic descriptions or pictures. We expect you to use your best judgement on this. If you take a picture of your chapter at dinner, the adults don't need to hide their wine glasses. But if you get drunk and decide to do something stupid, please don't share it with the rest of us. If you wouldn't want the Dean of your college hearing about it, we don't want to hear about it either.
Any tweets or links to content that depict or describe activity or behavior that is illegal or against hotel rules. Not only will this sort of tweet disqualify you, we will be obligated to report it to your Chapter Sponsor and possibly the police or hotel management.
Unauthorized pictures or video. Everyone who attends convention has consented to be photographed or recorded while at the event, and it is usually not a problem to snap a picture. However, our three featured speakers are all under contract, and they did not give us permission to take video of them. Any unauthorized video of our featured speakers will be removed immediately from any sites that we control and may result in further disciplinary or legal action. Also, because having flashes going off is distracting for people presenting their papers, please be polite and ask before taking photos during a session.
Plagiarism or cheating. If we catch you trying to pass off someone else's material as your own, claiming ownership of an account that isn't yours, or in any way trying to cheat, you will be disqualified immediately from the contest and could face further disciplinary action.