Special Presentations and Workshops
Check back for updates on additional details and presentations.
Thursday, March 21
Nothing Prepares You for Business Like Majoring in English
Susan de la Vergne
Thursday, March 21, 9:30-10:45 a.m. (Galleria North, Ballroom LV)
Ask any hiring manager today to name three abilities they're looking for, and they'll tell you: employees who are (1) capable of critical thinking, (2) ready to understand and navigate human behavior and (3) able to communicate well.
The place to look for just such qualified young professionals is the university English Department. Of course, that might not be the first place most employers think to look, but here's why English has what they want: because English departments specialize in (1) analysis—solving problems through critical thinking, (2) understanding human motivation and (3) literacy.
Find out how those three abilities actually play out in the workplace and why English majors are better prepared for careers in business and leadership than they think they are.
Q & A Presentation: Play to Write for Children
Rebecca Olien
Thursday, March 21, 9:30-10:45 a.m. (Galleria South, Ballroom LV)
Writing for children is a wonderful opportunity to see the world through fresh inquisitive eyes. In this Q & A session, Rebecca Olien shares her experiences writing and publishing children's books. We'll talk about how to get started, coming up with ideas, using a playful approach to writing, how to get published, marketing your books, and other topics related to writing for children. There will be opportunity for any and all participant questions during the session.
Thursday, March 21,11:00-12:00 p.m. (Galleria North, Ballroom LV)
Business leaders are desperate to find among their employees the job skills that English majors already have! Communication skills, analytical ability, cultural awareness, and understanding human motivation, for example, are essential in a global economy and absolutely required in future leaders.
Take it from an English major who has had a long career in corporate high tech management: liberal arts abilities are in demand! They're not just nice-to-haves on the job. They are important contributors to a company's goals.
Find out how to persuade employers that you've got what they want. Present yourself not only as a literate, clear-thinking, analyst capable of handling ambiguity and abstraction but also as someone who has some idea how those skills are useful in business today.
Q & A Presentation: Writing for Magazines and Online Publications
Jessica Olien
Thursday, March 21, 11:00-12:00 p.m. (Galleria South, Ballroom LV)
Jessica Olien moved to New York to become a freelance writer in 2008, just as the economy collapsed. She went through the process of figuring out how make it as a writer without much guidance in a time when everything in the publishing world was changing. She would love to help people not feel as alone as she did, both by sharing the things she has learned so far and by offering a positive, engaging environment in which participants can ask questions about writing and publishing nonfiction pieces.
Careers in Technical Communication for English Majors
Bethany Bowles and Rachel Houghton
Thursday, March 21, 4:15-5:30 p.m. (Council Suite, 3rd Floor)
This presentation will focus on communicating details about careers in technical communication, a broad discipline that taps English students' core skills and offers multiple career options with competitive salaries, an expanding market, and good job prospects. Bowles and Houghton will survey the profession, the skills it encompasses, and the diverse disciplines it overlaps. They also will chart the paths by which an English student can prepare for a career in technical communication.
Thursday, March 21, 5:45-7:00 p.m. (Council Suite, 3rd Floor)
This presentation explains mutual benefits of mentoring programs that pair professional communities or work groups with technical communication students and student organizations. It describes the face-to-face and virtual student mentoring within the Society for Technical Communication. A "turnkey toolkit" of guidelines and administrative forms to establish and maintain a mentoring program will be provided, along with suggestions for adapting these materials to establish similar student mentoring programs in other disciplines within the English curriculum.
Friday, March 22
Friday, March 22, 8:00-9:15 a.m. (Salon Ballroom III, ET)
Sigma Tau Delta chapter Sponsors are invited to meet members of the NEHS Advisory Council for informal conversations about National English Honor Society and for sharing ideas on how to make connections between Sigma Tau Delta chapters and local NEHS chapters.
Moderator:
Dave Wendelin, NEHS Director, Metropolitan State University, Denver (CO)
NEHS Advisory Council Members:
Warren Bowe, Chippewa Falls Senior High School (WI)
John Manear, Seton-LaSalle High School, Pittsburgh (PA)
Nancy Monroe, Bolton High School (LA)
Friday, March 22, 9:30-10:45 (Galleria II, Ballroom LV)
Portland is known for its rich literary life. Three of Portland's well-known writers have generously agreed to participate in a roundtable that will entertain and enlighten the Sigma Tau Delta audience. Following their reading of short selections of their writing, Carl Adamshick, Alexis M. Smith, and Virginia Euwer Wolff will answer your questions about the life and profession of the writer, from the writing process to the published product. This is a rare opportunity to learn from the published and the publishers.
Screenwriting Workshop: "Open Bones: Dissecting and Forming Your Screenplay"
Gary Dop
Friday, March 22, 2:15-3:30 p.m. (Broadway IV, Plaza LV)
For this workshop, all you need is a love for movies and a basic screenplay idea (e.g. an angst-ridden English major takes a trip to an academic convention and…). Bring an idea, and we'll spend a rollicking hour taking a scalpel to your concept and discovering its skeletal structure. We'll follow the principles of leading screenwriting gurus McKee, Field, and Snyder, and we'll utilize our shared expertise in film, the medium of our time.
See the World and Get Paid for Doing It: Teaching in Foreign Universities
Randy Cross
Friday, March 22, 3:45-5:00 p.m. (Galleria II, Ballroom LV)
Dr. Cross will discuss his experiences as an English professor in Rio de Janeiro, Brazil, and Lisbon, Portugal. His presentation includes information on securing teaching jobs overseas, the life-changing experience of living abroad, and the stories this small-town Southerner brought back home to Alabama. Sponsored by Sigma Kappa Delta, this event is open to all convention attendees.
Saturday, March 23
Reward and Reality: The "Story" of Teaching Secondary English in the 21st Century
Saturday, March 23, 8:00-9:15 a.m. (Galleria II, Ballroom LV)
Reward and Reality: This is the real story of teaching secondary English in the 21st Century. Secondary English Education majors are invited to meet with teachers who are also National English Honor Society Advisory Council members, who will answer questions and discuss the realities of teaching secondary school English in the 21st century. We will also share the process for establishing NEHS chapters in future school placements.
Moderator:
Dave Wendelin, NEHS Director, Metropolitan State University, Denver (CO)
NEHS Advisory Council Members:
Warren Bowe, Chippewa Falls Senior High School (WI)
John Manear, Seton-LaSalle High School, Pittsburgh (PA)
Nancy Monroe, Bolton High School (LA)
Poetry Writing Workshop: "Open Words: Diction and the Pliable Poem"
Gary Dop
Saturday, March 23, 9:30-10:45 a.m. (Broadway IV, Plaza LV)
For this workshop, bring a poem you're working on or just show up with a desire to write. We'll examine micro-revision, studying specific words in a poem and how replacing them or enhancing their relationships with other words can improve the poem. You'll leave the workshops with several drafts, a list of questions, and the ability to remold your poems through intensive revision.
Special Presenters
Susan de la Vergne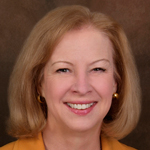 For over 20 years, Susan de la Vergne led teams of software developers, project managers, and technology architects for large corporations' Information Technology (IT) departments—a career she prepared for early in life by majoring in English in college and studying Professional Writing in graduate school. Today, Susan is a speaker and instructor for business professionals and "techies," teaching courses in business writing, presentation skills, and emotional intelligence. She was also at one time the only member of the Engineering faculty at Portland State University with a bachelor's in English! Susan is a persistent advocate for the liberal arts in business because she knows that hiring managers are desperate to find job skills that liberal arts students—especially English majors—have.
Susan is the author of You CAN'T Manage Time, Norwegian Aloha: The Making of a Sugar Cane Engineer, and Business Resumes for Liberal Arts Students. She is "The Cogent Communicator," a regular columnist for Today's Engineer, and the editor of Engineering Momentum. She has been a professional member of the National Speakers Association since 2007.
Rebecca Olien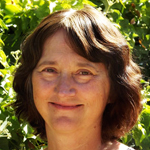 The author of over 50 books for children and educators, Rebecca Olien has discovered the playful approach to writing during her 20 years as a classroom teacher. She also teaches education courses at Southern Oregon University and for the READ Oregon program.
Jessica Olien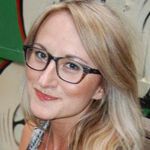 Jessica Olien's writing has been published in Slate, Salon, Bust, The Atlantic, Condé Nast Traveler, Jezebel, Nerve, Marie Claire, Pacific Standard, McSweeney's Internet Tendency, The Huffington Post, Budget Travel, The L Magazine, and many others.
She has worked as a journalist based in Bangkok, Cairo, and the Netherlands. Her work has been cited by The New York Times, The Economist, New York Observer, Foreign Policy, The Daily Beast, Politico, and PBS, and she has appeared on various television and radio programs, including "Talk of the Nation" on NPR, to discuss her work.
Bethany Bowles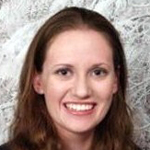 A second-year member of the Society for Technical Communication (STC), Bethany Bowles is a Sigma Tau Chi honoree and a graduate student at the University of Central Florida (UCF), where she is president of the Sigma Tau Delta-Zeta Xi chapter and of the Future Technical Communicators (FTC), a UCF student government-sponsored organization. She is currently serving on STC's Community Affairs Committee and has earned the Distinguished Student Service Award as well as STC's Sigma Tau Chi scholarship. Bowles co-manages the chapter's mentoring program pairing professionals with student STC members. Bowles and her STC mentor Dan Voss have presented at a number of international, national, and regional conferences and in a soon-to-be-published instructor's guide for teaching students of engineering and science, have also co-authored a chapter on the ethics of intercultural communication.
Rachel Houghton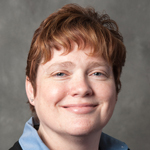 Rachel Houghton is a Senior Information Designer at Sage, specializing in software documentation and online help. She is a former Secretary for the Society for Technical Communication (STC) and past program chair of the STC Technical Communication Summit. Rachel is also actively involved in the STC Willamette Valley community and reviews books for the STC journal, Technical Communication. She enjoys photography and Photoshop.
Gary Dop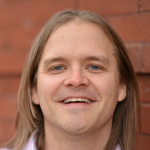 Poet, Professor, Actor, Writer, Director, and Consultant, Gary Dop is now the Screenwriting Lecturer in the University of Minnesota's MFA program, and the Writer in Residence at North Central University. Dop's essays have been featured regionally on National Public Radio's "All Things Considered," and his poems have been published in many of the top literary magazines in the country. In the past year, Dop has written and directed a short film for distribution to film festivals and consulted on several other films.
Randy Cross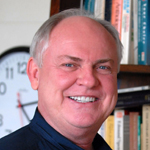 Two-time Fulbright scholar and humorist Dr. Randy Cross is co-editor of the T.S. Stribling autobiography Laughing Stock and an experienced lecturer on Southern literature and history. Past Vice-President of Sigma Kappa Delta, Cross has published scholarly works in numerous academic journals including American Literature, The South Atlantic Review, and The Mark Twain Journal. Actor, story teller, historian, and instructor, Dr. Cross is certain to once again entertain and enlighten Sigma Tau Delta convention attendees.
Local Authors
Lois Leveen
Award-winning author Lois Leveen dwells in the spaces where literature and history meet. A confirmed book geek and former faculty member at UCLA and Reed College, Leveen has published poetry and prose in academic and literary journals, as well as The New York Times, the Huffington Post, the Wall Street Journal, the Chicago Tribune, and on NPR. A footnote from her dissertation became The Secrets of Mary Bowser, a novel based on the true story of a former slave who was a Union spy in the Confederate White House. The novel brings detailed research about African American history to popular audiences. Lois Leveen gives talks at universities, museums, and libraries around the country about writing, history, and the meaning of race in American culture. She'll welcome Sigma Tau Delta to Portland with her "Reflections of an Accidental Novelist."
Carl Adamshick
Carl Adamshick received the 2010 Walt Whitman Award from the Academy of American Poets judged by Marvin Bell. His book, Curses and Wishes, is published by Louisiana State University Press. His poems and essays have appeared in Narrative, American Poetry Review, Tin House, The Harvard Review, and elsewhere. He lives in Portland, where he writes and also runs an independent press. Tavern Books is a not-for-profit organization that exists to print, promote, and preserve works of literary vision, to foster a climate of cultural preservation, and to disseminate books in a way that benefits the reading public.
Alexis M. Smith
After growing up in Soldotna, Alaska, and Seattle, Washington, Alexis Smith attended Mount Holyoke College, Portland State University, and Goddard College, where she earned an MFA in Creative Writing. Her writing has appeared in Tarpalin Sky and on www.Powells.com. Smith's much acclaimed debut novel, Glaciers, follows a young woman though a day in which she is occupied by repairing damaged books, dreaming of unrequited love, and feeling the loss of the glaciers of her youth. Karen Russell, author of Swamplandia!, called Glaciers "a haunted, joyful, beautiful book-a true gift."
Virgina Euwer Wolff
Virginia Euwer Wolff's Website
A native Oregonian, Virginia Euwer Wolff graduated from Smith College, raised a family, taught elementary school and high school English, and started writing children's books when she was almost fifty years old. Today, this critically acclaimed author lives and writes in a cottage outside of Portland. An accomplished violinist, Ms. Wolff is a member of the Chamber Music Society of Oregon. Her six books for young readers have won numerous awards, including the National Book Award, the Michael L. Printz Honor, the Golden Kite Award, the International Reading Association Children's Book Award, the Jane Addams Book Award, the PEN-West Book Award, the Phoenix Book Award, the Oregon Book Award, and more. She will be reading from her trilogy of Make Lemonade (one of the first verse novels), True Believer, and This Full House.