Ruminations on the Common Core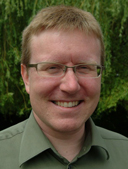 The Common Core State Standards Initiative (CCSSI) is the latest major movement in education reform. As such, for Sigma Tau Delta members, it is a timely subject well worth contemplating and discussing—not just for those of us who are (or plan to be) teachers. Chances are, if you know of this initiative, you may have heard that it aims to excise literature from English class—a rumor that is false. Nonetheless, the Common Core's implementation in the coming years does seem poised to bring about a fairly radical sea-change for many language arts classrooms.
I don't intend here to offer a summary of CCSSI, because a wealth of information and perspectives, including critiques, can be found at the click of a button (I recommend starting with the official web site: http://www.corestandards.org). But I would suggest that we think of CCSSI as an informed response to "No Child Left Behind"—a kind of antidote that retains the latter's emphasis on assessment but identifies as its new focal point more nuanced ways of aligning our school curricula with critical and literacy skills. Here, I'd chiefly like to offer a few thoughts on implementing this new standards-based initiative in English classrooms. For me, the key question that the Common Core movement invites is not "what" we teach but "how" we teach.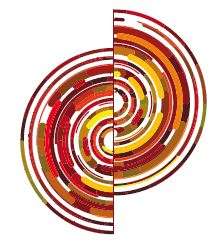 Two of CCSSI's key shifts in language arts emphasis are 1) requiring that students be expected to read, and learn to read effectively, more challenging texts, and 2) expecting that students become more adept at writing about texts (i.e., being able to summarize, critically analyze, and synthesize information from multiple texts). In terms of accommodating such shifts, classroom practice ought to involve scaffolding—in other words, not just assigning a difficult text and expecting that students will "sink or swim" through it on their own, but instead designing sequential lessons that can successfully build skills: by reading together, re-reading, problem-solving in groups . . . and by investing time in such activities. Whereas under "No Child Left Behind," teachers often felt compelled to pare down content and alter instruction to try to assure students' competent performances on standardized testing, the Common Core initiative operates from a quite different assumption, that students will be better prepared for the intellectual demands of college and the workplace if we expose them, earlier on, to opportunities to practice the skills that they will be expected to demonstrate, and master, in college. Surely, in some school settings, such expectations are already the norm, but CCSSI seeks to articulate that there should be high (albeit varied, differentiated) expectations for all students in all academic subject areas.
The key to successful implementation of CCSSI in the language arts resides, I believe, chiefly with teachers themselves. We need to have teachers who are trained in the best practices in teaching English—who, in other words, are not only versed in Common Core standards but are equipped with a full array of strategies for facilitating active, engaged student learning. We obviously need to have teachers who care about and are invested in each student's learning. We need teachers who, themselves, remain open to learning. And—the greatest challenge of all—we need to provide these teachers with time and space to develop and implement curricular change.
It seems unreasonable, and maybe impossible, to expect significant change in classroom practice without a substantial investment in professional development resources, given both the already heavy workload of most English teachers and the rapidity of educational paradigm shifts (CCSSI is the third major national reform movement in the sixteen years I've been teaching). To implement CCSSI, school administrators will need to find creative ways to offer, and even to re-envision, professional development opportunities—possibly by adjusting teaching loads, supporting summer workshops, offering sabbaticals.
Although it is quite true that CCSSI seeks to promote students' immersion in a greater variety of texts, particularly non-fiction, all reports of the demise of literary study have been greatly exaggerated. What lies ahead for English teachers is not, if CCSSI is implemented effectively, finding ways to replace Shakespeare with how-to manuals. Still, how we teach Shakespeare, or any literary or non-literary text, to school-age children, will need to be re-examined. English teachers will need to work with, support, and lead colleagues from other subject areas for whom the goal of "disciplinary literacy" (improving critical thinking, reading, and writing skills via science or social science classrooms) will be a much more ambitious leap forward.