Technical Writing is Spinach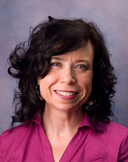 Yes, I know . . . with a feast of delicious possibilities from which to choose a career (teacher, novelist, poet, journalist, advertising guru, etc.), technical writing is the steamed spinach on the bountiful table of the English discipline. But really, it is good for you!
Technical writing refers to straightforward information, directions, and instructions that often deal with complex technical subject matter. It is a genre of writing that requires the ability to write for a general audience, use simple vocabulary, and explain difficult concepts. Does this type of writing sound boring? Well, it is. However, it is also a critical skill that is often neglected. Technical writing isn't nearly as easy to create as most people think it is. If you've ever tried to cobble together a piece of furniture with only a single sheet of directions (a form of technical writing) and an Allen wrench, you understand with frustrating certainty the import of effective technical communication. When writing about intricate information, it is important to be concise and exact.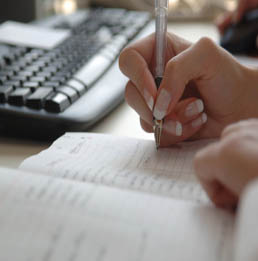 This may sound oxymoronic, but the profession of the technical writer is diverse and rewarding. Technical writing includes various types of technical documents (manuals, reports, directions, encyclopedic entries, presentations, questionnaires, proposals) used for specialized purposes in business, education, engineering, science, and technology industries. Becoming a technical writer is also lucrative because so few people have the skill or the patience to write effective technical documents. The annual salary of a technical writer can range from $50,000 to over $100,000 depending on the complexity of the subject matter (http://www.indeed.com/). Better yet, much of the work can be done at home in jammies while drinking hot tea.
Besides the good pay, technical writing is critical for facilitating entrepreneurial growth and advocating social justice issues. G.T. (Buck) Smith, a fundraising expert, once said, "Donors don't give to institutions. They invest in ideas and people in whom they believe." Technical writing gets important projects funded. More specifically, the ability to write grant proposals is highly desired by both profit and non-profit organizations. Every year, millions of dollars in grant monies are made available by foundations, governments, and corporations all over the world to help fund projects. According to The Foundation Center's Statistical Information Service, in 2010 the amount of grant monies awarded in the US Northeast was $5,561,124,065; US Midwest, $3,021,981,982; US South, $5,873,136,975; US West, $4,554,271,408.
Many grants are available not only to companies and organizations, but also individual people and small groups. Grant applications can cover a wide spectrum of expenses that may include construction, project materials, salaries, and scientific research. Do you want to help fund a literacy campaign at your local library? Do you want to raise money for water filtration in a third world country? Do you want to start your own non-profit? Technical writers have a unique influence on the policies, procedures, and success of many humanitarian and business endeavors.
If you want to do good in the world, if you want to write for a purpose or a cause, if you want to have a direct impact on a project near and dear to your interests, learn how to communicate technical information . . . and don't forget your ruffage.
Helpful Sources: