Executive Director's Report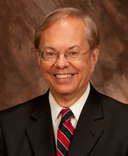 Aging to Perfection: Sigma Tau Delta at 90
Honor societies might be compared to savings bonds: they mature slowly. It certainly has been this way with Sigma Tau Delta.
Our organization has seen slow but steady growth, from one chapter in 1924 to the current 850+ active chapters (plus another 650+ chapters in our high school program, the National English Honor Society). Now, at 90 years, we've developed into one of the largest of the collegiate honor societies. Our anniversary this year provides an occasion to reflect on what such slow maturity, steady development, great leadership, and loyal members can produce when motivated by a love of literature and language, of writing and reading.
We trace our roots to the 1920s—labelled the "Roaring Twenties" to mark the exuberant spirit resulting from and contributing to extensive economic prosperity, a radical break from earlier times, and a post-WWI high-spirited energy. These qualities contributed to significant cultural shifts reflected by a generation of flappers, jazz, and in literature, of renewed experimentation, discontinuity, and social as well as personal analysis. In 1925 F. Scott Fitzgerald's The Great Gatsby and Virginia Wolff's Mrs. Dalloway captured some of those social and psychological shifts. In 1926 Ernest Hemingway's The Sun Also Rises revealed a deeply disturbed culture, while Agatha Christie's The Murder of Roger Ackroyd cleverly re-fashioned the mystery novel.
1924 also had its own literary developments and special moments: Leon Uris and James Baldwin were born; Franz Kafka and Joseph Conrad died. The Pulitzer Prize for Poetry that year went to Robert Frost's collection New Hampshire (containing "Stopping by [the] Woods" and "Fire and Ice"). 1924 also gave us E. M. Forster's A Passage to India, Thomas Mann's The Magic Mountain (Der Zauberberg), Herman Melville's posthumously published Billy Budd, and Eugene O'Neill's Desire Under the Elms, works that still touch us at the deep points of our humanity and dazzle us with their writing dexterity.
And in 1924, at a small Midwestern university, a group of students gathered outside their classes to share ideas about and their excitement with works they considered of great literary worth. The students' delight in those writings and interest in their own creative literary endeavors resulted in the English Club at Dakota Wesleyan expanding, on May 1, 1924, to a national English honor society. Sigma Tau Delta was born.
The Sponsor of that first chapter, Prof. Judson Q. Owen, soon attracted inquiries from other campuses, and the Society started growing. In his chronicle of this event Owen writes that this "first national professional English fraternity [is] an order designed to promote the mastery of written expression, encourage worthwhile reading, and foster a spirit of fellowship among those specializing in the English language and literature. . . . The motto of this fraternity, for which the Greek letters of the name constitute the symbol, is 'Sincerity, Truth, and Design,' elements fundamental to the most effective written expression."
Although we no longer use the designation "fraternity" we do adhere to the "Sincerity, Truth, and Design" motto that motivated our first chapter and that still identifies us as a community of lexophiles, wordsmiths, and language-lovers!
The Society began small, but like Rabelais' Pantagruel, we grew and grew. It took from 1924 to the late 1970s for Sigma Tau Delta to reach 200 chapters. But an incredible growth spurt doubled the size of the Society in the early 1980s. We then "went international," and progressed from having a biennial to hosting an annual convention. Our scholarships and award amounts, and the number given each year, doubled, then tripled, and continue to expand today. In 1996 we founded Sigma Kappa Delta to serve two-year college students who excel in English studies; in 2004 we created the National English Honor Society (NEHS) to share the excitement of the English experience with students at secondary schools.
Sigma Tau Delta today is a far cry from what we were 90 years ago. But 90 years later we're aware of being dwarfs on the shoulders of giants—those many early students, chapter sponsors, and board members who shaped and inspired the Society we have become.
Like our very language, the discipline of English has changed drastically during these nine decades. The buzz today is about "ngrams" and "Lexiles," Amazon drones and Nielsen Book Scans. And yet, what a pleasure it is, and how reassuring, that there still are those who lose themselves in the culture of an Austen novel, the palpable sensuousness of a Keats poem, the subtle poetics of Dickinson's thought, or in Le Guin's provocative prose. And how reassuring it is to find others who, with critical detachment yet attentive tension, discover yet another interpretation when exploring a Macbeth performance or participating in a reading of Paradise Lost.
That's who we have been for 90 years; that's where I hope we'll still be in 90 more.