Lamentation: The English Major and the Job Market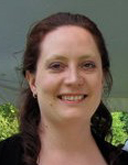 Recently, a former student posted an angry, frustrated message on Facebook in which she expressed her regret at majoring in English. She graduated a year ago, and decided to work to pay down her college loan debt—a commendable choice—rather than go on to graduate school, an option she had been considering. I am going to assume her feelings that she had wasted her time pursuing a B.A. in English, a degree that, in her estimation, had thus far proven useless in her pursuit of gainful employment, were short-lived, a knee-jerk reaction perhaps to a disappointing round of job interviews.
I did not offer a comment to her posting, nor did I send her a private message to bolster her flagging spirits, but if I had, I would have directed her to this article by Steve Strauss, writing for the Huffington Post, titled "Why I Hire English Majors." In it, Strauss applauds English majors for their intelligence, critical thinking and communication skills, and, of course, their writing abilities.
There's more to this, of course, for I read in her posting frustration at not being prepared for the job market, a job market that is not as hostile to English majors as her posting suggests. Her posting, however, clearly implied that she thought otherwise. And this got me thinking. What do English majors—current and future—need to know, right now, about their discipline, before the malaise and the regret sets in? Before the Facebook tirades?
To start, while you are still a student, consider some of the following:
Pair the English major with one of the following minors (or consider a double major): Technical and Professional Writing, Public Relations, Business, Computer Science, Journalism, even Publishing if such a minor is available. These sorts of pairs are becoming increasingly attractive to businesses that are looking for strong writing, research, communication, and critical thinking skills.
Get as much practical—or field—experience as you can, whether that is working as a writing tutor, as a library assistant, or increasingly, as an intern for public relations firms, law offices, publishing companies, and so on. Today a degree—regardless of the area—is not enough for many businesses: they want to see if you have work experience in the field. This saves future employers time and resources in training new hires, and this experience also provides these potential employers with a track record of your practical skills, those skills not easily measured in classrooms, particularly working in teams. Internships are not just a fad; they are a clear trend reflecting what businesses want in their prospective employees, and as such, this is a bandwagon you do not want to miss.
Seek out other professional development opportunities, such as presenting at conferences or publishing your work, especially if you are looking to go to graduate school, where these experiences are an important step up in the discipline.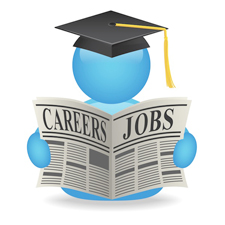 As you approach your final year of undergraduate study, there are a number of things you should do:
Attend as many job fairs as possible: make contacts with the employers there, ask them questions about what they're looking for, and solicit advice from them regarding the interview process.
Seek guidance from faculty as well, and not just for letters of recommendation. They can also help you with developing cover letters and streamlining a resume or vita. If your department offers workshops on cover letters and vitas, or job preparation in general, go to them.
Just as we expect job candidates to know about our programs and schools when they come for job interviews, research the businesses or jobs that you are interested in so that you can integrate this knowledge into your job materials and so that you are prepared for questions about the position for which you are applying.
Have realistic expectations in/of your job search: the "dream job" may not happen with the first, second, or even third job you have after the degree. And that "dream job," when it comes, may not come with a big paycheck. You may have to move a considerable distance from family to score a better-paying job. You will likely be hired at entry or low levels in the company; this is typical even with a college degree.
What I have gleaned from various searches about the English major has not been as sobering as I thought it would be. Admittedly, the humanities major in general tends to fare worse than STEM majors, particularly when it comes to pay, but across the board the skill sets that are emphasized in English as well as other liberal-arts degrees are the same skills that many businesses desire. English majors are in demand, and it is the savvy English major who will get the job.