The President's Corner

My time as President is coming to its conclusion and I'm reminded of the excerpt from T.S. Eliot's Four Quartets, "Little Gidding V," where he writes:



"What we call the beginning is often the end
And to make an end is to make a beginning.
The end is where we start from."
Paradoxical or not, I've always felt that beginnings and endings blend together, so as I move from one state of being to the next, in this case Immediate Past President, I'm not only thinking back on my work as President, but I'm also looking forward to the new role I'll be playing with our organization. I encourage all of you, too, to think of your own upcoming transitions—your endings and beginnings—and consider how you want to enter your own new states of being. The notion of "beginning with the end in mind" has always made a tremendous amount of sense to me. Knowing how we might want a situation to turn out can certainly provide good, thoughtful guidance as we make our way out of the starting gates.
Another idea I'd share is to keep your "tool box" diverse and full; it's said that if all you have is a hammer, then everything looks like a nail. Creative problem solving requires that you be equipped well, and I encourage you to do all that you can to equip yourself to solve a variety of problems. One of the best "tools" I can share is not really a tool, but I'll share it anyway—trust me it's a good one—it's been said that humans were given two ears and one mouth and we should use them in that proportion. I encourage you to listen twice as much as you speak. You'll be surprised at not only how much more you can learn but also how much more cooperation and collaboration can occur. As for me, I'm loading up my own tool box, dusting off the equipment, and thinking ahead. I'm excited about the possibilities—I hope you are too!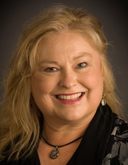 Greetings
By the time you read this, I will be the President of the Sigma Tau Delta Board of Directors. I'm honored, excited, and nervous. Becoming Board President was not on my radar in 2006 when I joined the Board of Directors as Midwestern Regent, and it was not in my mind in 1998 when I became Sponsor to the Theta Zeta chapter at the University of Wisconsin-Eau Claire.
Fortunately, I follow in the footsteps of several excellent Sigma Tau Delta Presidents. In just the past six years, the Society has gone to online submissions for conventions, journals, and scholarships. Conventions are attended by more than 1,000 students, faculty, and alumni yearly. Scholarships, awards, grants, literary and convention awards, and internships have grown so much that the Society now gives away over $100,000 yearly. There is no doubt: Sigma Tau Delta is an outstanding organization.
Sigma Tau Delta celebrates its 90th Anniversary this year. My goals as President are to maintain the excellence of Sigma Tau Delta and to continue to improve the organization as we move towards the 100th Anniversary. One area we will be working on is revisions of the Society's Constitution and Bylaws. The Constitution does not address all of our existing policies and membership constituencies, and it is overdue for revision to update language and to clarify such areas as online chapters, NEHS, graduate members, alumni membership, lifetime membership, etc.
Unfortunately, amending or adding to the Constitution, even a simple change in vocabulary, is a laborious process which takes at least a year, culminating in a ballot sent to chapters. On the other hand, amendments to Bylaws simply require a majority vote of the members of the Board. Because the current process of making Constitutional revisions is cumbersome, we have been delaying needed updating. I hope to lead us to simplifying the Constitutional revision process and putting into the Bylaws those topics that need more frequent revisions to reflect ever-changing wording, constituencies, and policies.
Some (but not all) of the other areas that need Board attention are:
Communicating effectively with members, alumni, Sponsors, potential members, potential leaders;
Developing leaders, especially for Board and committee positions;
Supporting Sponsors, chapter leaders, Regents and other Board members with user-friendly online handbooks;
Increasing involvement in the Common Reader experience.
I guess we had better get to work. Thank you for this honor.