NEHS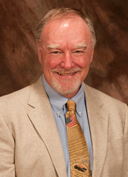 A Beginning, A Continuation, A Remembering
August 2014—all around, a buzz of anticipation marks the days and even the nights of many as thoughts turn to the beginning of a new school year. Just yesterday, conversations with my granddaughter included "this would make a nice outfit for the first day of school, Papa," and "do you think these new shoes will be 'in style' this year?" Today, I begin the new semester of my work with university students preparing to become English teachers, knowing that they are filled with anxiety, dreams, fears, and excitement as they step into their student teaching assignments. Daily, as I work with National English Honor Society members on all levels, I'm reminded of the important work of past, present, and future educators, who delve into the academic world with eagerness each day.
Perusing the poems from the Poetry 180 project started by Poet Laureate Billy Collins and the Library of Congress some years ago, I found this poem by Robert Bly: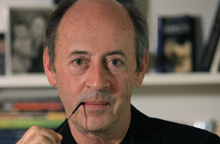 "Gratitude to Old Teachers"
When we stride or stroll across the frozen lake,
We place our feet where they have never been.
We walk upon the unwalked. But we are uneasy.
Who is down there but our old teachers?

Water that once could take no human weight—
We were students then—holds up our feet,
And goes on ahead of us for a mile.
Beneath us the teachers, and around us the stillness.

(from Eating the Honey of Words, 1999, HarperCollins Publishers, New York, NY)
All of us involved in National English Honor Society, Sigma Tau Delta, and Sigma Kappa Delta are teachers, know teachers, aspire to be teachers, recall teachers—we became who we are because they held us up, gave us strength, inspired us. It seems to me that the collective honor societies that proudly gather under the banner of play a role in fostering "gratitude" for "old teachers," gratitude for the academic life, for learning, for discovery, for leadership, for friendship, indeed, for the "poetry of life" in which we engage each day.
As the new academic year launches, let us show our gratitude to "old teachers," in whatever form they have taken in our lives, and rejoice in the beginning of new learning and growth. National English Honor Society is now a part of the academic profiles of approximately 700 schools; in each of those places, educators strive to provide a firm and lasting surface upon which students will stride forward, confident and thoughtful individuals who love and value the arts. I'm grateful for their work.