How Writing Centers Can Change Your Life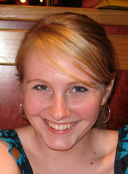 Don't get me wrong, literature is great and I owe it a debt for leading me to my true passion. Literature, as well and as creative writing, drew me in like the glamor of a Gatsby party, and I was rightfully enchanted. However, it wasn't long before I realized that though I loved the beauty and complexity of the classic and modern pieces, it was the people and the conversations that kept me at the party (if you will). Naturally, I gravitated towards people and places that fed my appetite for conversations about reading, writing, and thinking. That's how I discovered the Writing Center.
As a student, the Writing Center served as a place where I could bring my writing, in all it's stages of confusion and mess, and talk through my ideas with someone who was willing to give me their undivided attention for at least 30 minutes. For a writer, this process is invaluable and almost magical. Tutors have a knack for lighting a path of clarity for writers when they feel as though they're just turning circles in a dark forest. Furthermore, tutors love to talk about writing, especially with students who appreciate the written word as much as we do.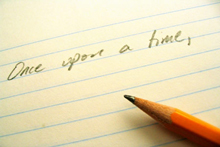 In fact, it wouldn't surprise me if many of you reading this article are tutors in your campus' writing center; because, honestly, who doesn't love an English honors society member as their tutor? For those of you who are tutors, I would encourage you to learn more about writing and tutoring pedagogy by attending a regional or international conference, like the one in Disney World this fall!
Learning about how we grow as readers, writers, and thinkers has enriched my experience of our beloved discipline. If you love talking to people about writing as much as I do, I highly encourage you to swing by your friendly neighborhood writing center and strike up a conversation with a tutor, even if you are one!