2012 Convention Stories
"Reawakening" at the 2012 Sigma Tau Delta Convention
by Katherine Williams
Southwestern Student Representative, 2012-2013
Omicron Tau Chapter
Arkansas Tech University, Russellville, AR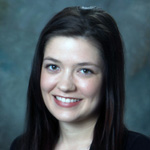 It was a week after Mardis Gras, but beads still hung from the trees and buildings throughout New Orleans. Amid a hub of activity, such as the incredible sculptures by Thornton Dial at the Museum of Art; a vibrant street life, consisting of persons both sober and intoxicated; and a fleeting glimpse of film actor Michael Caine on his way to a film set, the city stayed wide awake and welcomed all kinds of people for the week.
When I arrived at NOLA, I was in desperate need for inspiration. It seemed like, after graduating from college, that I had run out of motivation to do anything. I had been effectively burnt out on reading and writing, so when I came to the convention, I had run out of excitement.
Thankfully, all that changed when I reunited with the student leaders. Bursting with endless energy, their superhuman drive and excitement for literature helped pull me out of the drab funk I had been in all winter, and Bourbon Street pulsed through my veins and brought me back to life. For me, this year's theme of being "reawakened" meant that my appreciation of literature and writing had returned and reminded me of why I enjoy being a member of Sigma Tau Delta and why I wanted to continue to serve as a student leader for my region. As an active student who juggles education with work and extracurricular activities, it can be very easy to think of literature as another chore on an endless to-do list, another checkpoint to a college degree. Being able to enjoy reading and writing, and to share this excitement with other students, has brought back the spirit and verve that I had been missing.
Seeing William C. Johnson's version of "the leg" on stage at the uber-sophisticated Gala dinner was just powdered sugar on the beignet. Laissez les bons temps roulez!