2015 Convention Stories
There's No Place Like Home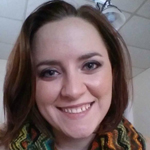 Jessica Heller
Alumna of Alvernia University, Reading, PA
Six years ago I walked into an old musty classroom where students sat on desks, professors had long beards, and there was a palpable sense of freedom. Here was a place where anything was possible and the only requirement was a common love of words. I had found home.
Every spring when I break from the monotony of corporate life and immerse myself back into the creative adventure that is Sigma Tau Delta Convention, I am reminded of that freedom. Albuquerque was no different. Even before stepping off that plane, I knew I had found home again.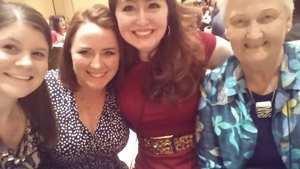 Albuquerque in a sense was the year of new faces. The yellow tags were countless and everywhere you turned there was an abecedarian with that glazed look of overwhelming enchantment. I recalled viewing convention through virgin eyes; not quite knowing what to expect or how I fit in. Was I even "Englishy" enough for this? This happened again when I returned as an alumna, only now with more of a sense of collegiate ambiguity.
While "minioning" at registration I got to meet so many of these new faces and enlighten them to all there is to be experienced at convention: the bad poetry, the good poetry, the speakers, the city, the bingo, THE PEN/HIGHLIGHTER/STYLUS! The shared excitement kendled a fire in them that burned from check in to their flight home. Running into them throughout the ensuing days, I learned more about where they were from, why they joined, and why they ultimately chose to come to convention. And I noticed a common thread. Words. It was that common love of words that had brought me into the old musty classroom six years ago. That common love of words that has kept so many of us coming back even after graduating. That common love of words that continues to ignite the flame even after we have returned home to the cold tundras and vacant dorm rooms.
I hold dear all the faces I have met and all those I continue to meet year after year. They encourage me to reignite that flame, and to return home once again.
Save Our Stories