2016 Convention Stories
A Celebration of Infatuation (with Words)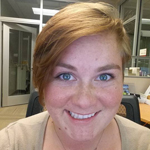 Melissa Jessop
Convention Story Contest—1st Place Winner
Alpha Pi Epsilon Chapter
Dixie State University, St. George, UT
I saw Monument Valley from the window of an airplane and then fell asleep. When I woke up, I looked out over a flat land speckled with lakes, lakes, lakes. Minnesota, you impressed me from the air. If the upcoming Sigma Tau Delta Convention held half the beauty of this state, I could enter my circle of Dante's Hell happily.
When we arrived at the hotel, I ate most of a plate of lemon cookies at check-in (thank you Hyatt), and wheeled my bag to the elevator. When the doors opened, people were stuffed inside with name badges and smiles.
"Going up?"
"Yes," I walked into the crowded elevator and listened to conversations about books, pool parties, and bad poetry.
After getting settled, my chapter walked through the city skyway system to Kieran's Pub. Minneapolis, you showed me the meaning of true culinary delight. If the upcoming panels and lectures held half the joy of my decadent shepherd's pie, I would willingly spend the rest of my days in Pandemonium with Lucifer in Milton's Paradise Lost. Surrounded by English comrades, I eyed the literary quotes on the walls, ordered food and drinks, and felt a sense of belonging with friends—who also happened to notice the literary quotes on the walls.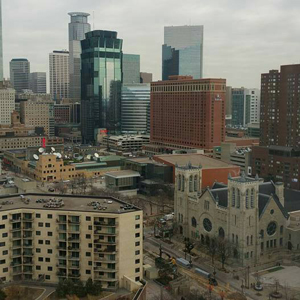 The days turned into nights and the Sigma Tau Delta Convention was just as beautiful as Minnesota and just as decadent as the culinary options throughout the city. I attended poetry panels and listened to the diction that is driving a new generation of writers. I chaired a knock-out research session that wove the importance of rhetorical devices with music. Charles Baxter taught me a new aspect of what "home" can mean. Gary Dop led an informative panel about the publishing industry (it turns out they do care about your written pursuits).
The air in the Hyatt bubbled with literary references. On the last night, after the final gala, a girl rapped Hamlet in the hotel lobby where happy English majors and alumni gathered together—familiar strangers bound by a passion for language. We are all friends and we are all insiders when we celebrate our infatuation, our addiction, our obsession with words.
Thank you for creating a space where "word nerds" gathered (and flourished) for a week, and thank you for a wonderful convention, Sigma Tau Delta.
Save Our Stories