2016 Convention Stories
From Minneapolis to South Korea: Tools for Reconstructing Home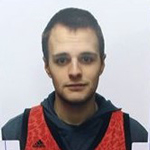 Sean Pebler
President, Alpha Tau Phi Chapter
University of Oregon, Eugene, OR
I consider myself a homebody. My journey to independence has not been effortless, which is evident in my choice to attend college only 100 miles from home (you are all familiar with the adage: close, but not too close). Although I challenge myself to construct my own identity and grow past adversity, I consider myself fortunate to always have such a stable foundation in my back pocket. This is why committing to teach at least a year in an ESL Program (English as a Second Language) in South Korea after graduation is both thrilling and terrifying.
This year's conference theme of "Finding Home" is fitting in this regard. Seniors preparing to graduate college and embrace the real world often have little idea where they will be forced to construct their next home. I speak for the future alumni of Sigma Tau Delta in thanking Charles Baxter for addressing these apprehensions in his keynote speech.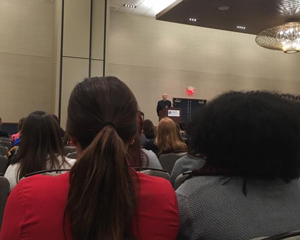 Baxter drew on numerous anecdotes to drive home the dangers of attacking foreignness. Observing the world today, Baxter sees a lack of empathy in confronting different people and cultures. In other words, many cling to the belief that "people who are strange to us are dangerous and predatory." In addition to empathy, imagination helps us overcome our predispositions toward foreignness. As we all embark on new pursuits, having these tools at our disposal can facilitate our transitions from home to home.
Life is often marked by these transitions from point A to B. Graduation, marriage, kids: profound occasions like these indicate chapters of our lives, pinpointing the transformation between the past and future versions of ourselves. In my case, I can only hope that Baxter's closing question "Were you welcomed by anyone when you arrived at a foreign place?" will be answered with a resounding "yes" when I enter my first South Korean classroom.
Save Our Stories