2015 Convention Stories
On leaving California and Entering the Sky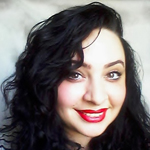 Mercedes James
Far Western Student Representative
President, Alpha Epsilon Tau Chapter
Azusa Pacific University, Azusa, CA
At 23 I had never been out of California aside from a two week spat with Seattle—during rainy season—in which my mother mourned each day for the sun. But I was only three then, so that doesn't count. The thing is, though, I had never had even the slightest desire to leave California because, well, it is California. So when I found out my creative work had been accepted for the international convention in Albuquerque, I was pretty excited and nervous all at once about the trip.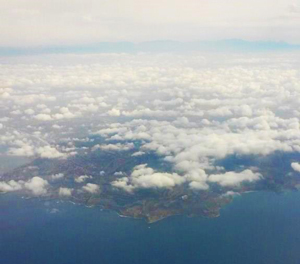 Needless to say, I had never been on a plane. After takeoff and the initial flip-flop feeling in my gut, I opened the window shade and there below me was my Los Angeles and—I'm no Whitman, but—I couldn't stop writing about the view. That aerial view never left me as I walked into the Hyatt in Albuquerque and took in a full lobby, alive with Sigma Tau Deltans from all over the country and the world.
In my experience as a young writer, it had always been so easy to keep to myself, buying into the starving artist trope and hiding my writing away as I skulked into some seedy back alley, mumbling about commercialism. Standing there in the lobby, though, flanked on all sides by other writers, readers, and truth seekers, I finally saw my world from the top. In that moment, I realized that I was part of a vast and thriving community, full to the brim with innovative ideas and literary brilliance. And let me just tell you, that view was breathtaking.