2014 Convention Stories
The Signature Race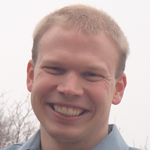 Andrew Gerske
Phi Delta Chapter Historian
Western Illinois University, Macomb, IL
With much excitement I began my travels to Savannah, Georgia, for Sigma Tau Delta's 2014 International Convention. This was my first convention experience and, boy, was it a memorable one.
Upon arrival the beauty of Savannah immediately took me aback. The historic cobblestone riverwalk and trees drooping with moss painted a magical picture. Every day I would walk down to the convention hotel and be engulfed by the mysterious wonder of the moss-covered trees. The city itself evoked an eerily peaceful place, which set the stage for the sharing of a deep love of literature.
While at the convention there were many things I was looking forward to doing, like presenting my roundtable on conducting historical research for local chapters. It was very exhilarating to present at such a large convention.
Over the four days of the convention, I set out on a monumental task. I wanted to hear and see every featured speaker and get numerous books signed by each author. This was a challenge I was willing to take.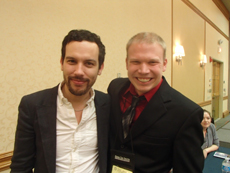 Each day, I made a point of going to all of the guest speakers' evening readings, discussions, and book signings. I soon became a sponge absorbing every piece of information I could from their four vastly different writing styles.
Two events prominently stick out as the most memorable for me. Prior to my initial question, I complemented Justin Torres on his lyrical and poetic writing, which distracted him from my question, as he wasn't expecting it. This made the entire audience laugh. Afterward, I asked about how he developed his style for writing. This moment enhanced my convention experience.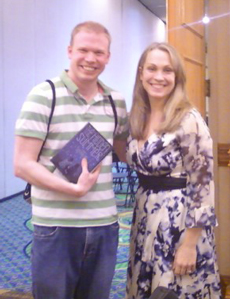 The second was when I asked Gin Phillips about where the images for her stories come from. This was something she had never considered, as the images just appear to her. The thought of basing stories off of images has greatly impacted me.
These two incidents help to define my approach for future works. As a writer I have forever been changed through my convention experiences. I can't wait to apply everything I learned from all these authors.
Once I received the last signature I became overwhelmed with joy and excitement. I did it!! Through personal dedication my goal to accomplish this academic journey was fulfilled.