2016 Convention Stories
Tranquility in the Twin Cities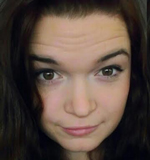 Keshia McClantoc
President, Lambda Kappa Chapter
University of Montevallo, Montevallo, AL
Before attending the Sigma Tau Delta Convention I hadn't allowed myself much time to dwell on the theme of "Finding Home." Even as I boarded the plane and later pulled my bags down the cold streets of Minneapolis, marveling at the sheer volume of the city, I couldn't imagine finding a home at this convention.
I'm a member of the Lambda Kappa chapter of Sigma Tau Delta from a tiny university and town in Montevallo, AL. We affectionately refer to it as "Alabama's liberal pocket" and in it I have found a home that I would be hard-pressed to replace. I was in no way prepared for the snowy skyscrapers, clicking light rails, and constant ebb and flow of people the city brought me. Despite being surrounded by the unfamiliar and far away from my real home I did manage to find a home in Minneapolis, one that even now makes me think, "I can't wait to go back."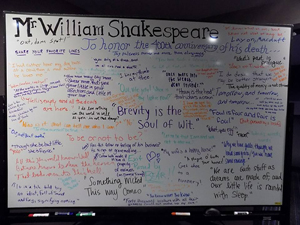 Sometimes English majors imagine the study as a very solitary one. We hide in the corners of libraries, noses pressed deep in books or at the back of the café, sipping coffee with pen traveling quickly across the page. We imagine ourselves alone and in turn, we sometimes forget the community we have. The Sigma Tau Delta Convention was a reminder of this community and a reminder that I am not alone. It began with the board boasting Shakespearian quotes beside the registration desk and continued on throughout the conference, from joyful booing at the bad poetry contest and intimate yet open discussions at the roundtables. My solitude waned in watching members of my chapter—Zac Clifton, Ali Junkins, Alex Kilpatrick, and Kathryn Wittemier—presenting and seeing their supportive smiles at my own presentation. I was overwhelmed by discussions, anything from Buffy to Chaucer to #BlackLivesMatter or the importance of YA fiction. Each moment was a continual reminder I was in a community of people who loved reading and writing with a passion as sincere as my own. On Sunday I was reluctant to head back to my real home, knowing that the community and home I found in Minneapolis would be one I would never forget.
In the end, I found home in the English community and the friends and memories I made at the convention—I can't wait to bring that home with me again.
Save Our Stories