2014 Convention Stories
Falling in Love in Savannah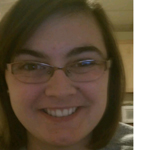 Elizabeth McKinney
Vice President, Delta Iota Chapter
Ohio Northern University, Ada, OH
By the time February arrived I was burnt out, not even halfway through spring semester. Classes were a drag, my work load was overwhelming, and with two jobs, I seemed to have no time for any writing. It may come as no surprise to hear that I wasn't looking forward to missing three days of classes for a convention I wasn't even excited about. Presentations make me nervous, and as February 26 drew closer, my anxiety was growing exponentially.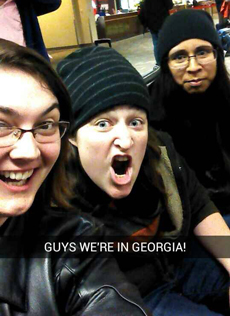 I had to force myself to get on the plane in Dayton, OH, but the closer I got to Georgia, the more excited I felt. I thought about the snow I was leaving behind and the sunshine awaiting me. I ignored my growing anxiety over my presentation enough to enjoy exploring Savannah on Wednesday. By Thursday, I was completely relaxed and having a wonderful time. I attended different presentations and met new people who, it was clear to see, had the same love for English that I remembered once having.
Finally, 2:00 p.m. on Friday arrived and I found myself seated in front of about 15 people, about to present my paper on epic heroines. For the past two days, I had been telling myself I wasn't nervous. Friday morning, I had admitted to myself that I was extremely nervous, but suddenly I realized I wasn't nervous. I was excited. The other panelists and I had been chatting, along with our session chair and moderator, and I realized that everyone wanted to be there. At that moment, I remembered my love for English in its entirety. I remembered how I had felt in my sophomore year of high school, when I first realized I wanted to do something with English for the rest of my life. I remembered how I felt every time I finished a really good book. I remembered how I felt when writing anything. I remembered how happy I was to receive my invitation to join Sigma Tau Delta because it meant I was even more involved in my English Department.
After presenting my paper, I walked outside into the sunshine, and said a silent "thank you" to Savannah, GA, for hosting a beautiful convention that made me fall in love with words all over again, and for giving me the inspiration I needed to write my way through the rest of my junior year.